Heimo Wallner
SAU AUS USA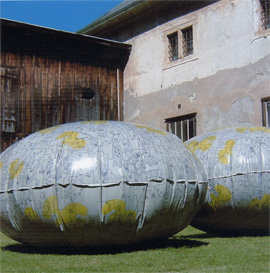 Monday, January 24 - Thursday, February 10, 2005
Beginning on January 24, 2005, Austrian artist Heimo Wallner will begin transforming the bare, fourteen-foot high walls of the Hampden Gallery lobby into a drawing installation populated by his signature linear figures. Wallner's figures are muscled in an exaggerated fashion as if the artist has chosen to show us the strength and vulnerability of these figures in one fell swoop. Wallner's figures are not passive models - they stomp across the wall seemingly full of anger and aggression. At times, Wallner's figures can be seen on the prowl with a pack of wolf-like companions replete with razor sharp teeth - but more often than not, the figures seem isolated and alone. Set in a framework of puzzle-like geometric shapes, the gestalt of Wallner's drawing installation forms a multi-layered narrative over-flowing with humor, insight, and possibility. Wallner was born in Salzburg, Austria in 1961, He studied sculpture at the Vienna Academy of Art and has shown his work in Croatia, Italy, Mexico, throughout the U.S. - most recently at The International Print Center in New York City.
Associated Events
Heimo Wallner - Artist's Talk
Tuesday, February 1, 2005 Location Changed to Hampden Gallery
,4:30 pm
Master class with foundation students
Line Bruntse and S. Budington foundation class with students
Wednesday, February 2, 2005 
,
Heimo Wallner Studio Visit
conducts studio visits with graduate students
Wednesday, February 2, 2005 
,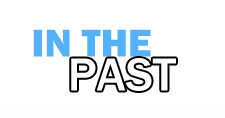 Here is an archive of many of our past events. If you are looking for current happenings at the FAC please go to the home page.
The past events section is updated periodically, very recent past events may not be listed immediately.
To navigate within the past events section:
By Program then by Year
By Artist for Exhibitions
Note these pages are updated every semester.  Not all events or exhibitions will be listed here promptly after they are over.