Henry Grimes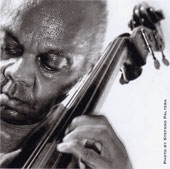 Thursday, October 14, 2004
Augusta Savage Gallery   7:00 pm
Henry Grimes" skills and credentials are unsurpassed, but his story is unique and complex. Missing from the music world since the late '60s, Henry Grimes has recently made an phenomenal comeback after receiving the gift of a bass from fellow bassist William Parker to replace the one he gave up years earlier. Between the mid 1950s and the mid 1960s, Juilliard educated Henry Grimes earned a reputation as a brilliant player, recording on some 50 albums with musicians such as Albert Ayler, Don Cherry, Benny Goodman, Coleman Hawkins, Roy Haynes, Lee Konitz, Steve Lacy, Charles Mingus, Gerry Mulligan, Sunny Murray, Perry Robinson, Sonny Rollins, Roswell Rudd, Pharoah Sanders, Archie Shepp, Cecil Taylor, Charles Tyler, McCoy Tyner, Rev. Frank Wright, and many more. But after walking away from his career, years passing and nothing heard from him. Grimes lived in a single-room occupancy hotel in downtown Los Angeles and sustained himself with construction, maintenance, and janitorial work. Since receiving the gift of a new bass his story has captured the attention of The New York Times and National Public Radio as Grimes has emerged on the scene to play concerts with Bobby Bradford, Nels and Alex Cline, Joseph Jarman, and others at Billy Higgins's World Stage, the Howling Monk, the Jazz Bakery, and Schindler House in the Los Angeles area. In many venues around New York, Henry Grimes has been working for the first time with Rob Brown, Roy Campbell, Jr., Andrew Cyrille, Sabir Mateen, William Parker, Marc Ribot, Warren Smith, and many more. Today, Henry Grimes is playing internationally again, and at the height of his artistic powers! Still in his sixties, healthy and strong, his unusual and courageous story has inspired all those privileged to know him and hear him.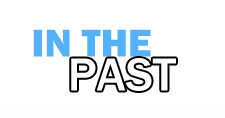 Here is an archive of many of our past events. If you are looking for current happenings at the FAC please go to the home page.
The past events section is updated periodically, very recent past events may not be listed immediately.
To navigate within the past events section:
By Program then by Year
By Artist for Exhibitions
Note these pages are updated every semester.  Not all events or exhibitions will be listed here promptly after they are over.