Thursday, April 18, 7:30 pm
Fine Arts Center Concert Hall
With stunning dancers, and adventurous choreography, Ballet Hispánico fuses Latin dance with classical and contemporary techniques creating a new style of concert dance. For this appearance, Ballet Hispánico brings an all-Latina choreographer program with works by Michelle Manzanales, Tania Pérez-Salas, and Annabelle Lopez Ochoa. The program will explore iconic Mexican symbols, the circularity of the human condition and the hallmark passion of flamenco dance. "The members of Ballet Hispánico are 12 of the most technically accomplished and musical dancers you'll find in the contemporary sphere." –The Washington Post

$40, $30, $20; Five College Students and Youth 17 and Under: $10; Under40TIX $20
Academic Connections: Anthropology, Communication; Dance; Health Promotion & Policy; Kinesiology; Nutrition; WGSS
See all the
Course Connections
Share this event!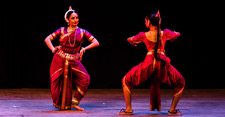 Saturday, October 13, 8 pm Fine Arts Center Concert Hall
Weaving together two dance traditions –Odissi from India and Kandyan from Sri Lanka – yields a unique work that connects two ancient cultures in whole new light. Performed to live music.
---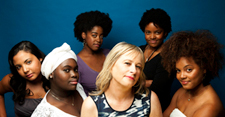 Thursday, March 28, 8 pm Bowker Auditorium
Having devoted much of her professional life to the rich music of Cuba, Bunnett's latest project, Maqueque ("the spirit of a young girl"), pairs the gifted soprano saxophonist and flutist with some of Cuba's most accomplished young female musicians.
---