New Orleans' Own Hot 8 Brass Band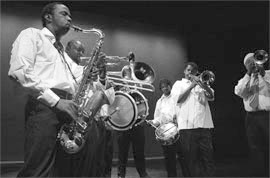 Friday, February 6, 2009
Bowker Auditorium   8:00 pm
$25, $15; Five College Students and Youth 17 and under $15
New Orleans' Hot 8 Brass Band captures the rhythm and the pulse of the city's magnificent celebratory street music. Hot 8 performs music of the honored Second Line tradition, infusing the funk and energy that make New Orleans music loved around the world. Longtime featured artists at the New Orleans Jazz & Heritage Festival, the Hot 8 Brass Band was recently featured in the Spike Lee documentary, When the Levees Broke. This see details to view this exciting film on February 1st below!
Don't miss this exciting musical odyssey into the timeless spirit and soul of "The Big Easy." Funded in part by the Expeditions program of the New England Foundation for the Arts, made possible with funding from the National Endowment for the Arts Regional Touring Program and the American Masterpieces initiative, with additional support from the six New England state arts agencies.
The Arts Give Back
The Arts Give Back and you can too. For our furry friends, please being an item from the Dakin Humane Society's wish list.

Associated Events
Film Screening Spike Lee's When the Levees Broke:A Requiem in Four Parts, Part I & Part II
Sunday, February 1, 2009 Herter 227
As the world watched in horror, Hurricane Katrina hit New Orleans on August 29, 2005. Like many who watched the unfolding drama on television news, director Spike Lee was shocked not only by the scale of the disaster, but by the slow, inept and disorganized response of the emergency and recovery effort. Lee was moved to document this modern American tragedy, a morality play witnessed by people all around the world. The film features New Orleans' Own Hot 8 Brass Band.
The film will be shown in 2 parts, the run time of each part is approximately 2 hours.
Part I at 2pm

Part II at 5pm
Free and open to the public,2:00 pm to 7:00 pm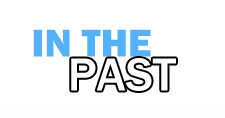 Here is an archive of many of our past events. If you are looking for current happenings at the FAC please go to the home page.
The past events section is updated periodically, very recent past events may not be listed immediately.
To navigate within the past events section:
By Program then by Year
By Artist for Exhibitions
Note these pages are updated every semester.  Not all events or exhibitions will be listed here promptly after they are over.