Featuring Niladri Kumar, zitar, Eric Harland, drums, and Mattannur Sankarankutty Marar and The Drummers of Kerala
Thursday, April 25, 7:30 pm
Fine Arts Center Concert Hall
Awarded the Lifetime Achievement Award at SFJAZZ Gala 2017, and described by The New York Times as "a living genius," tabla maestro Zakir Hussain returns with his new project exploring global music with some of the world's greatest percussionists working within the genre. A classical tabla virtuoso of the highest order, Zakir's consistently brilliant and exciting performances have established him as a national treasure in India and one of that nation's reigning cultural ambassadors.

$35, $30, $20; Five College Students and Youth 17 and Under: $10; Under40TIX $20
Prix fixe dinner available at the University Club before the concert. Details at fineartscenter.com/prixfixe. 
Course Connections: Music, South Asian Concentration at Smith, Politics, Religion, Sociology
See all the
Course Connections
Share this event!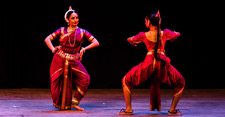 Saturday, October 13, 8 pm Fine Arts Center Concert Hall
Weaving together two dance traditions –Odissi from India and Kandyan from Sri Lanka – yields a unique work that connects two ancient cultures in whole new light. Performed to live music.
---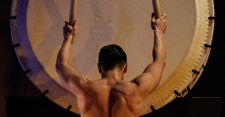 Tuesday, March 6, 7:30 pm Fine Arts Center Concert Hall
Forging new directions for the traditional Japanese drum, Kodo brings a display of raw athleticism and rhythmic mastery to audiences with their cutting-edge and ever-evolving production, Evolution.
---