Images of China: Chinese Rod Puppetry by Dragon Art Studios
Circle: Shows for Children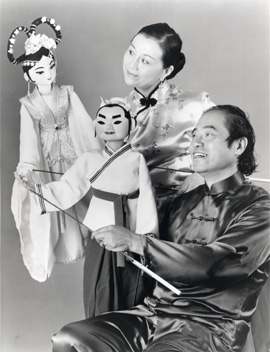 Thursday, May 11, 2006
Bowker Auditorium 10 AM and 12 noon   
Tickets: $5 Children; $7 Adults
Images of China blends puppetry and music with elegance, humor and special effects to create a beautiful theatrical event. An art form revered throughout China, this puppet show will enthrall and delight the audience while providing an insight into Chinese folklore and culture. Yuqin Wang is an outstanding artist; her stage career started early. By the age of 19, she had already sung and acted in scores of classical Beijing operas. Beginning in 1964, she directed her artistic energy toward puppetry. Through years of research and experimentation, she brought new excitement to puppetry by weaving into it traditional opera techniques. She has played the lead role in more than thirty puppet shows, numerous movies and television programs. She has performed throughout the world, receiving critical praise everywhere. Zhengli Xu has performed as a Chinese rod puppeteer for over 40 years. Graduating from Beijing Puppetry Art School with a major in show production and direction, he spent many years studying under the great puppet master of China. Educational Outreach: May 9 and 10 Performances and workshops in the Springfield Schools.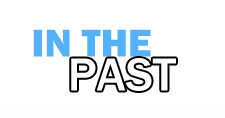 Here is an archive of many of our past events. If you are looking for current happenings at the FAC please go to the home page.
The past events section is updated periodically, very recent past events may not be listed immediately.
To navigate within the past events section:
By Program then by Year
By Artist for Exhibitions
Note these pages are updated every semester.  Not all events or exhibitions will be listed here promptly after they are over.