In Our Bodies
Organized by Master in Public Health Candidate, Stacey Mimnaugh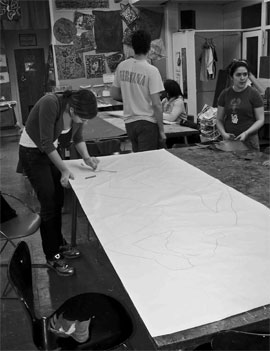 Tuesday, September 9 - Tuesday, September 23, 2008
Central Gallery   
Free and open to the public
In Our Bodies: Expressions of Body and Self features the results of a workshop organized by Stacey Mimnaugh to provide students an opportunity to express their thoughts about body image.
Stacey Mimnaugh, of the Women's Health Project, in collaboration with the Student Union Craft Center spearheaded the event. Mimnaugh, who is also curating the exhibition, says the work features life-size silhouettes drawn or painted on paper and also includes photographic documentation of the workshop by Oliver Scott Snure, a student photographer for The Daily Collegian.
The Women's Health project, a student organization, organizes educational events about women's health issues, and is part of the Health Education Department at University Health Services. The workshop was made possible by a grant from the UMass ARTS Council.
Stacey Mimnaugh is an MPH Candidate Community Health Education UMass Amherst School of Public Health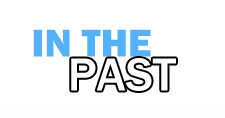 Here is an archive of many of our past events. If you are looking for current happenings at the FAC please go to the home page.
The past events section is updated periodically, very recent past events may not be listed immediately.
To navigate within the past events section:
By Program then by Year
By Artist for Exhibitions
Note these pages are updated every semester.  Not all events or exhibitions will be listed here promptly after they are over.