Incubator Project
Hair Trigger and Baggage Claimed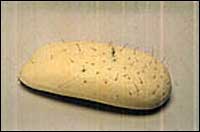 Sunday, September 8 - Sunday, December 8, 2002
Hampden Gallery Lobby's hours are Monday to Thursday 12pm to 5pm, and Sunday 2pm to 5pm while the University is in session.   
Free Admission
Alluding to the birthing process, Hampden Gallery will feature new artists in their new Plexiglas enclosure located in the lobby. Starting the project off will be two works: one by Sally Curcio entitled "Hair Trigger", and another entitled "Baggage: Claimed" by Amy Corey. In her work Sally Curcio exploits the many meanings our contemporary culture associates with hair. Corey's work, focusing on women's handbags, explores the sculptural forms as well as the associated intimate relationships women share with their bags.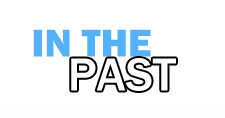 Here is an archive of many of our past events. If you are looking for current happenings at the FAC please go to the home page.
The past events section is updated periodically, very recent past events may not be listed immediately.
To navigate within the past events section:
By Program then by Year
By Artist for Exhibitions
Note these pages are updated every semester.  Not all events or exhibitions will be listed here promptly after they are over.