Incubator Project
The LayerCake Project

Sunday, February 2 - Friday, February 28, 2003
Hampden Gallery Lobby: Lobby hours are Monday to Thursday 6am to midnight, Friday 6am to 9pm, Saturday noon to 6pm, and Sunday 3pm to 10pm while the University is in session.   
Free Admission
Alluding to the birthing process, Hampden Gallery will feature new artists in their new Plexiglas enclosure located in the lobby. Continuing the project will be a series of works entitled The LayerCake Project. Start with an idea, and put it on the butcherblock. In the tradition of Exquisite Corpse poetry, The LayerCake Project redefines both chaos and collaboration. A single cake involves a circle of artists (4-6) who each create their own original piece of digital art. Each piece is then catapulted around this circle for the next artist to modify and pass on. In the end what emerges is a new digital organism, which, though unpredictable, shows a clear evolution. Paradoxically, the individual stylistic contributions of each artist are not lost, but accented.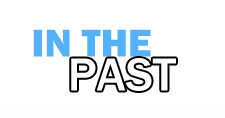 Here is an archive of many of our past events. If you are looking for current happenings at the FAC please go to the home page.
The past events section is updated periodically, very recent past events may not be listed immediately.
To navigate within the past events section:
By Program then by Year
By Artist for Exhibitions
Note these pages are updated every semester.  Not all events or exhibitions will be listed here promptly after they are over.