Instant Composers Pool Orchestra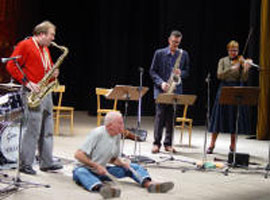 Thursday, March 30, 2006
Bezanson Recital Hall   8:00 pm
$12 general, $7 students
"As much as any group anywhere, the Instant Composers Pool Orchestra encompasses a full range of modern musics: Ellington and Monk, Kurt Weill and European dance band music of a lost age, lacy Webern - y chamber music, South African kwela, free improvisation, conducted improvisation, interactive games, counterpoint and simultaneity, catchy melodies, pastel harmonies, order and built - in chaos," writes Kevin Whitehead in his book, New Dutch Swing. "ICP's mix is perplexing in the best sense: the music doesn't give up its secrets on first hearing, or second, or third. It keeps you coming back. This is jazz / improvised music at its most deft and sophisticated." Together since 1967, the 10-piece ICP is co-led by Misha Mengleberg (p) and Han Bennick (d) and features some of the best Dutch and European improvisers on the planet.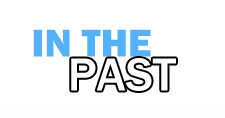 Here is an archive of many of our past events. If you are looking for current happenings at the FAC please go to the home page.
The past events section is updated periodically, very recent past events may not be listed immediately.
To navigate within the past events section:
By Program then by Year
By Artist for Exhibitions
Note these pages are updated every semester.  Not all events or exhibitions will be listed here promptly after they are over.