When Constantinople Became Istanbul:
Art of Encounter in the Ottoman Empire
Thursday, October 6, 2016 at 7:30PM
Graham Hall, Smith College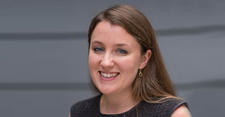 Scholar Alex Dika Seggerman introduces the art and architecture of the Ottoman Empire.  Founded in 1299, the Ottomans conquered Constantinople in 1453, transforming the former heart of Byzantium into the glorious capital of a new Islamic empire. The lecture will focus on the ways in which the Ottomans negotiated, adapted, and appropriated the art and architecture of the Christian realms, forging a unique and splendid visual culture to proclaim their power.
A recommended talk for those attending Othello in the Seraglio



FREE 
 Alex Dika Seggerman received her Ph.D. from Yale University in 2014 and teaches courses on art from the Middle East and the Islamic world at Smith College.  She is currently working on her book project, Reawakening Modernism: Art in Egypt 1879-1967, which traces the development of the modern art movement in Egypt.

Friday, October 14 at 8 p.m.
Bowker Auditorium
Othello in the Seraglio
, a uniquely powerful "coffeehouse opera," tells an age-old story of passionate love and murderous jealousy, of a black eunuch at the 17th century Ottoman Court. The stunning score, by Boston composer and Grammy nominee Mehmet Ali Sanlıkol, weaves together Italian Baroque and Turkish sources with his own newly-composed music into a tapestry of uncanny beauty. Othello in the Seraglio is performed on European period and traditional Turkish instruments by an ensemble of 12 instrumentalists, singers and a dramatic storyteller.
---