PERFORMANCES 

Jazz in July 2020 ONLINE ONLY!
In March 2020 our lives were forever changed by the emergence of the novel Covid-19 virus. The University of Massachusetts campus remains closed this summer, in keeping with state guidelines and concerns about the safety and well-being of our community.
But we carry on! Jazz in July will be up and running in an online format this summer.
It will look different but will offer many great opportunities for instrumental master class instruction, theory and jazz improvisation study and guest speakers. A detailed schedule and list of 2020 faculty will be posted on our website when registration opens on June 25.
For 39 years we have proudly created a multigenerational learning environment that allows participants to grow and thrive as musicians. And although we cannot be together physically this summer, Jazz in July will still offer a world-class unique jazz experience for all involved. Please join us!
For more information about Coronavirus and its impact at the Fine Arts Center, click here.

CLUB JAZZ IN JULY
---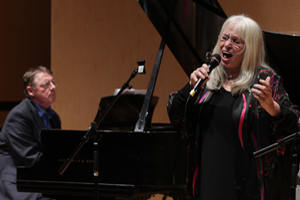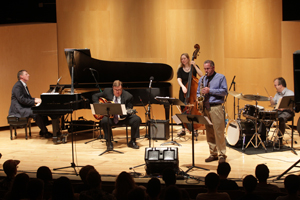 JAZZ IN JULY ALL STAR CONCERTS
 
Pictured: Earl MacDonald; Luis Perdomo.
---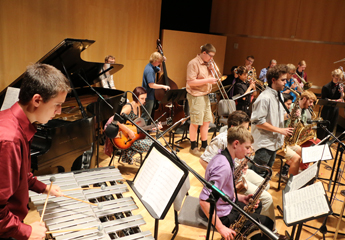 JAZZ FUTURES CONCERTS, Fridays - July 17 & 24, 2020
Faculty & Events Subject To Change
SPONSOR A TALENTED MUSICIAN
Donate a one or two week scholarship!
Click here. Select FAC from drop down menu.
Select Jazz in July Scholarships from subcategory field.



APPLY

All About Jazz In July

Faculty Bios

Our Sponsors
 

Contact Information:
Main Number: (413) 545-3530
FAX: (413) 545-0132

Jazz in July Administrative Director 
David Picchi, (413) 545-4158

Director of Education and Engagement
Yvonne Mendez, (413) 545-4161
 
Email: jazzinjuly@acad.umass.edu



Mailing Address:
Jazz in July
10 Curry Hicks - 100 Hicks Way
University of Massachusetts Amherst
Amherst, MA 01003-9300