James "Blood" Ulmer's Odyssey Band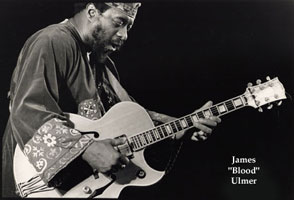 Thursday, February 23, 2006
Bezanson Recital Hall 8:00 pm
$12 general, $7 students
James Blood Ulmer was once described by Village Voice music critic and Black Rock Coalition co-founder, Greg Tate, as: "the missing link between Jimi Hendrix and Wes Montgomery on one hand, between P-Funk and Mississippi Fred McDowell on the other." Indeed, the 62-year old guitarist, vocalist and composer hovers atop the pantheon of American music mavericks. Forging an unyielding synthesis of musical styles, vision and virtuosity, Ulmer has left an indelible mark on those keen ears who've dared to follow him to that great nether where the fiercest, most holy music occurs. Too primitive for sophisticated jazz audiences; too funky for the four-bar blues crowd; too country for the urban funk kind; too psychedelic for straight-ahead rock fans; his audience, like many of the great artists of the 20th century, is small yet devout, resulting in cult icon status. His legend would be secure just from his work with Ornette Coleman, but since Ulmer began his solo career at the end of the '70's, the South Carolina native has crafted a career that has put him a category reserved for masters like Sonny Sharrock and Derek Bailey. "Blood, the natural way you play is harmolodic," said Ornette Coleman. Ulmer will bring his Odyssey Band, featuring Charles Burnham, violin, and Warren Benbow, drums.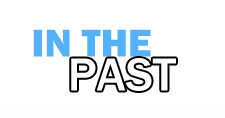 Here is an archive of many of our past events. If you are looking for current happenings at the FAC please go to the home page.
The past events section is updated periodically, very recent past events may not be listed immediately.
To navigate within the past events section:
By Program then by Year
By Artist for Exhibitions
Note these pages are updated every semester.  Not all events or exhibitions will be listed here promptly after they are over.