Jason Moran, piano
Billy Taylor Jazz Residency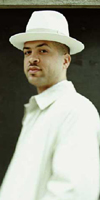 Thursday, April 6, 2006
Bowker Auditorium   7:30 pm
Tickets: $30, $15; Youth 17 and Under: $10
Five College Students: $10, $7
Recently named "Up and Coming Artist of the Year" by the Jazz Journalists Association, 27-year-old pianist Jason Moran has already built a reputation as a jazz original-so well versed in the music's history that he uses the tradition to adventurously chart his own singular path. Don't miss this rising star and his quartet.
Influenced by opera, classical, rap, world music, fine art, and film, Jason Moran "has assimilated piano techniques of eight decades, devising a personal music that refuses to acknowledge stylistic prejudices." The Village Voice
This performance is part of the Eighth Annual Billy Taylor Jazz Residency
106.3 Smooth FM
Associated Events
Jason Moran - Jazz Arranging/Composition Class
Tuesday, April 4, 2006 UMass Music Dept., FAC Room 150
Free with limited seating available,1:25 pm to 2:15 pm
Jason Moran - Master Class for UMass Rhythm Sections
Tuesday, April 4, 2006 UMass Musid Department, FAC Room 44
Free and open to the public,2:30 pm to 4:30 pm
Jason Moran - Master Class, CMSS
Wednesday, April 5, 2006 Community Music School, Springfield
,5:30 pm to 7:00 pm
Jason Moran - Lec/Demo for ARMS
Wednesday, April 5, 2006 Amherst Regional Middle School Auditorium
,1:00 pm to 2:20 pm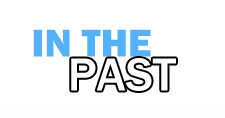 Here is an archive of many of our past events. If you are looking for current happenings at the FAC please go to the home page.
The past events section is updated periodically, very recent past events may not be listed immediately.
To navigate within the past events section:
By Program then by Year
By Artist for Exhibitions
Note these pages are updated every semester.  Not all events or exhibitions will be listed here promptly after they are over.