Joe Morris & Daniel Levin Duo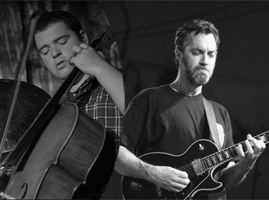 Thursday, October 26, 2006
Bezanson Recital Hall   8:00 pm
$10 general, $5 students
Writing in Downbeat, John Corbett calls Joe Morris ". . . the most exciting and original jazz plucker to emerge in the last decade." The 51 year old guitarist has been at the vanguard of improvised music for over two decades. Born in New Haven, and a veteran of the Boston and New York jazz scenes, Morris has recorded with Black Saint, ECM, Hat Hut, Leo, Incus, Okka Disc, AUM Fidelity and OmniTone. His musical associates include Matthew Shipp, William Parker, Joe and Mat Maneri, Rob Brown, Borah Bergman, Ken Vandermark, Eugene Chadborne, Susie Ibarra and Hamid Drake. The Wire calls Joe Morris "one of the most profound improvisers at work in the U.S." He is currently on the faculty at New England Conservatory in the jazz and improvisation department.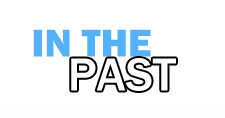 Here is an archive of many of our past events. If you are looking for current happenings at the FAC please go to the home page.
The past events section is updated periodically, very recent past events may not be listed immediately.
To navigate within the past events section:
By Program then by Year
By Artist for Exhibitions
Note these pages are updated every semester.  Not all events or exhibitions will be listed here promptly after they are over.