Joffrey Ballet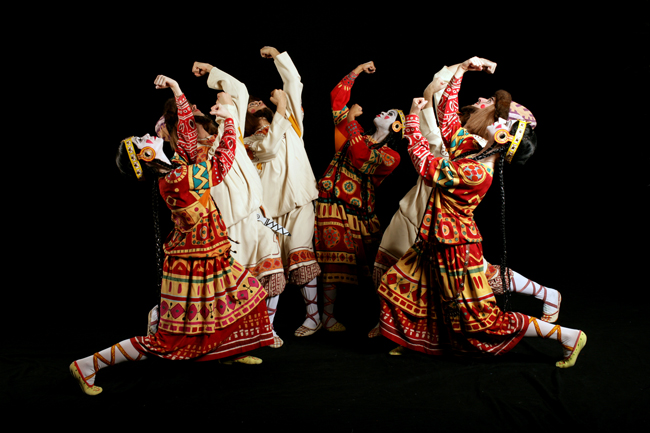 Concert Hall
$50, $40, $15; FC, GCC, STCC and 17 & under $10
The celebrated Chicago-based dance company has put together a memorable lineup of works for its national tour with Stanton Welch's new work Son of Chamber Symphony, with music by John Adams and William Forsythe's In the middle, somewhat elevated. The evening concludes with Nijinsky's Le Sacre du Printemps (The Rite of Spring). This reenactment of a sacrificial fertility rite provoked audience members to storm the streets of Paris following its 1913 debut. Set to the classic, commissioned score by Stravinsky, Sacre stands as one of the most magnificent musical and dance masterpieces of the 20th century.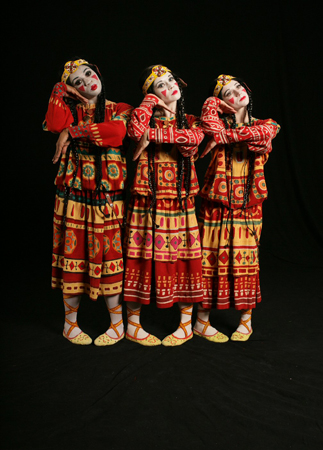 No rioting in the Concert Hall please!
On May 29, 1913, in Paris, Les Ballets Russes stages the first ballet performance of The Rite of Spring (Le Sacré du Printemps,) with music by Igor Stravinsky and choreography by Vaslav Nijinsky. The intensely rhythmic score and primitive scenario―a setting of scenes from pagan Russia―shock audiences more accustomed to the demure conventions of classical ballet. The complex music and violent dance steps depicting fertility rites first draw catcalls and whistles from the crowd, and are soon followed by shouts and fistfights in the aisles. The unrest in the audience escalates into a riot.

The ballet completes its run of six performances amid controversy, but no further disruption. Both Stravinsky and Nijinsky continue to work, but neither creates pieces in this percussive and intense style again. In later years, The Rite of Spring is regarded as a path-breaking 20th-century masterpiece. The work is often heard in concert and the ballet is set by many prominent choreographers. After extensive research, Nijinsky's original setting is reconstructed and presented by the Joffrey Ballet in 1988. This performance, 75 years after the premiere, causes no riots. In fact, it is televised nationally on PBS.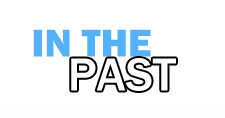 Here is an archive of many of our past events. If you are looking for current happenings at the FAC please go to the home page.
The past events section is updated periodically, very recent past events may not be listed immediately.
To navigate within the past events section:
By Program then by Year
By Artist for Exhibitions
Note these pages are updated every semester.  Not all events or exhibitions will be listed here promptly after they are over.

Pre-Concert Chat: Ticket holders are invited to a pre-performance talk with Joffrey Ballet artistic staff at 6:30PM in the University Museum of Contemporary Art located on the lower level of the Concert Hall. 
Film Series
(RITE OF) SPRING Keeping Score,
Revolutions in Music:
Stravinsky's Rite of Spring (2006)
Sunday, February 24, Bowker Auditorium
5 pm, Free
Savage and primitive, hypnotic and hell-bent, Igor Stravinsky's The Rite of Spring turned Paris into the scene of one of the most astounding opening nights in history. In this episode of Keeping Score, the clutching tendrils of the music pull us back through France and Russia to the wild abandon of pagan times. This installment of the PBS series features Michael Tilson Thomas and the musicians of the San Francisco Symphony. (55 minutes)
Nijinsky (1980) Directed by Herbert Ross
Sunday, March 3, Bowker Auditorium, 5 pm, Free
Set in the early 1910s, Vaslav Nijinsky, the brilliant young premier dancer and choreographer of the Ballet Russes is driven into madness, torn between company manager, Sergei Diaghilev and a young ballerina Romola de Pulsky. This biographical drama stars Alan Bates, George De La Pena and Leslie Browne. (129 minutes)

Joffrey: Mavericks of American Dance (2012)
Sunday, March 10, Bowker Auditorium, 5 pm, Free
Narrated by Mandy Patinkin, this documentary chronicles this company's modest beginnings touring the US in the 1950s, redefining ballet and growing into one of the most internationally celebrated ballet companies. (82 minutes)