John Simpson
UNWRAPPED
Tuesday, March 9 - Sunday, April 4, 2004
Hampden Gallery Lobby, Southwest Residential Area   
(Perpetual life, Perpetual death)
John Simpson is an artist whose work has, for the last fifteen years, concerned itself with concepts of death and disintegration. His oil paintings and large scale installations have been informed by his study and understanding of the processes of creation and deterioration relevant to the cultures of impermanence in Tibetan Buddhism and Ancient Egyptology.
In UNWRAPPED, Simpson explores how other cultures address death and all its attendant mystery. The exhibit includes Simpson's new paintings which feature portraits of Egyptian mummies brought to life through electric color and careful attention to rendered detail in these visages of well-preserved, and in some instances poorly-preserved, human remains.
The ancient Egyptians prized the invocation of their names and images after their deaths as a nod toward immortality. Simpson's painted resurrections add a contemporary psychological relevance to the original lives of those now preserved in paint on canvas. In the words of the artist: "These works might bring a smile to the most grimaced of their countenances."
Gallery Talk March 11 at 2 pm
Associated Events
Gallery Talk by John Simpson
 Hampden Gallery
,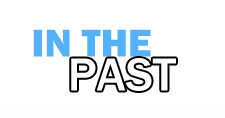 Here is an archive of many of our past events. If you are looking for current happenings at the FAC please go to the home page.
The past events section is updated periodically, very recent past events may not be listed immediately.
To navigate within the past events section:
By Program then by Year
By Artist for Exhibitions
Note these pages are updated every semester.  Not all events or exhibitions will be listed here promptly after they are over.