Joshua Abrams' Natural Information Society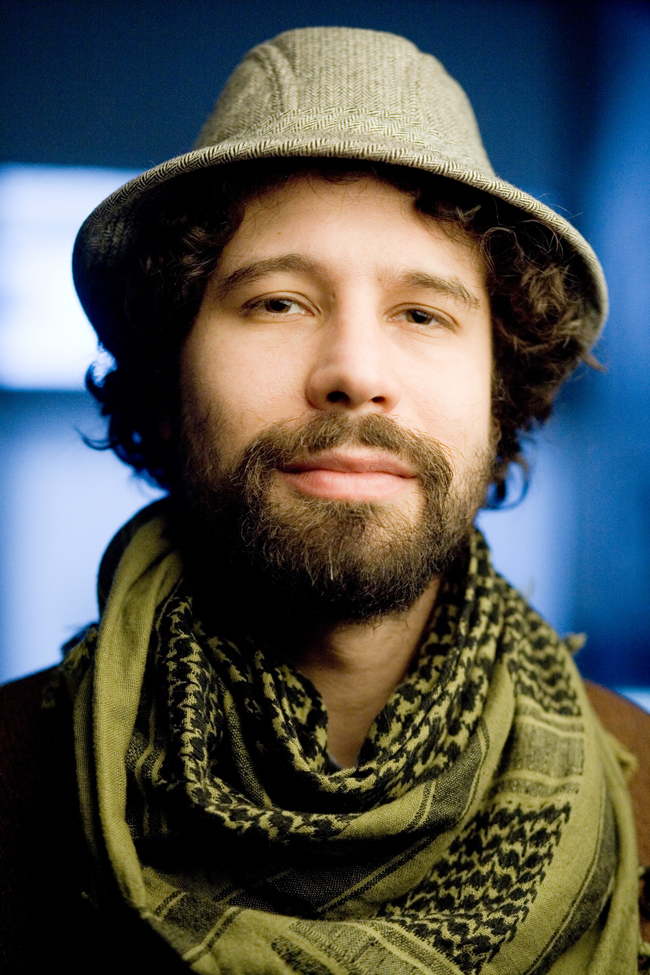 Wednesday, October 26, 2011, Bezanson Recital Hall
The Solos & Duos Series, produced by the Fine Arts Center at the University of Massachusetts, Amherst, continues its 10th season with a concert by Joshua Abrams' Natural Information Society.
General Admission: $10: Students $5
Bassist and composer Joshua Abrams has been in the thick of Chicago's vibrant music scene for15 years, playing and recording as leader and sideman in projects across a wide number of genres. He co-founded the minimalist band Town & Country, and with Matana Roberts and Chad Taylor, the trio Sticks & Stones. He has released four records under his own name, and appeared on over 50 recordings by Fred Anderson, Hamid Drake & Bindu, Nicole Mitchell and Ernest Dawkins. He is a founding member of The Roots.
At the heart of Natural Information, his 2010 Eremite release, is the guimbri, a three-stringed animal hide bass traditionally used by the Gnawa of North Africa in healing ceremonies. Abrams creates intricate psychedelic environments that join the hypnotic, trance-like character of Gnawa music to more contemporary music and methodologies. Brown Rice-era Don Cherry, Sandy Bull's "blend" recordings and Can's "magic" albums are appropriate historical reference points.
"Joshua Abrams has delivered one of the rough gems of the post-everything musical era in Natural Information," writes Ben Ratliff in the New York Times. In The Wire, Brian Morton called the record, "quietly evanescent, scattered with sudden breathtaking glimpses, and insistently uplifting."
Abrams scored the music for The Interrupters, the new film by Steve James and Alex Kotlowitz (Hoop Dreams), which premiered this year at the Sundance Film Festival.
To hear a sample or purchase Natural Information check out the official website.
The Solos & Duos Series is produced by the UMass Fine Arts Center. Thanks to the UMass Hotel at the Campus Center. Amherst College and WMUA, 91.1FM