Our Renewed Commitment to Justice & Equality
June 4, 2020
Since George Washington's decision to use Phillis Wheatley's poetry to manage the public relations challenge of fighting a revolutionary war while preserving his own right to enslave, America has often signified its virtue through its public embrace of Black art while remaining far too silent on the harsh realities of Black life. We, at the Fine Arts Center, understand that it is not enough to celebrate and be moved by great artistic achievements like Coltrane's Love Supreme, Walker's Tales of Slavery and Power or Ailey's Revelations. We must also call out the injustices endangering the people and communities behind the work.
Indeed, Black art matters, and so do Black lives.
The Fine Arts Center, along with UMass Amherst, stand in solidarity with Black people and all communities seeking justice for victims of police brutality George Floyd, Breonna Taylor, Tony McDade, Sean Reed, Eric Garner, John Crawford III, Michael Brown, Ezell Ford, Dante Parker, Michelle Cusseaux, Laquan McDonald, George Mann, Tanisha Anderson, Akai Gurley, Tamir Rice, Rumain Brisbon, Jerame Reid, Matthew Ajibade, Frank Smart, Natasha McKenna, Tony Robinson, Anthony Hill, Mya Hall, Phillip White, Eric Harris, Walter Scott, William Chapman II, Alexia Christian, Brendon Glenn, Victo Larosa III, Jonathan Sanders, Freddie Gray, Joseph Mann, Salvado Ellswood, Sandra Bland, Albert Joseph Davis, Darrius Stewart, Billy Ray Davis, Samuel DuBose, Michael Sabbie, Brian Keith Day, Christian Taylor, Troy Robinson, Asshams Pharoah Manley, Felix Kumi, Keith Harrison McLeod, Junior Prosper, Alonzo Smith, Tyree Crawford, India Kager, La'Vante Biggs, Michael Lee Marshall, Jamar Clark, Richard Perkins, Nathaniel Harris Pickett, Benni Lee Tignor, Miguel Espinal, Michael Noel, Kevin Matthews, Bettie Jones, Quintonio Legrier, Keith Childress Jr., Janet Wilson, Randy Nelson, Antronie Scott, Wendell Celestine, David Joseph, Calin Roquemore, Dyzhawn Perkins, Christopher Davis, Marco Loud, Peter Gaines, Torrey Robinson, Darius Robinson, Kevin Hicks, Mary Truxillo, Demarcus Semer, Willie Tillman, Terrill Thomas, Sylville Smith, Alton Sterling, Philando Castile, Terence Crutcher, Paul O'Neal, Alteria Woods, Jordan Edwards, Aaron Bailey, Ronell Foster, Stephon Clark, Antwon Rose II, Botham Jean, Pamela Turner, Dominique Clayton, Atatiana Jefferson, Christopher Whitfield, Christopher McCorvey, Eric Reason, Michael Lorenzo Dean, and sadly, too many other unarmed Black people who lost their lives to violence.
From Chancellor Subbaswamy's statement: "This week's events in Minneapolis remind us just how far our country is from achieving anything close to equity and justice for all. We live in a time when intolerance, bigotry and xenophobia have become mainstream, even at the highest levels of our government. That is why it is so important that we stand united and reject racism and bigotry in all its forms.  Although we acknowledge that our community is far from perfect, we must always strive to be better, to foster a community that is grounded in the concept of dignity and respect for all."
From Nefertiti A. Walker, Ph.D., Interim Vice Chancellor for Diversity, Equity and Inclusion, Chief Diversity Officer: "We have been repeatedly challenged by this violence and by other disturbing acts – increased anti-Asian racism, growing xenophobia and escalating anti-Semitic attacks. This cannot, and will not, be our normal at UMass."
In this painful and illuminating moment, the Fine Arts Center acknowledges how far we are from realizing equality and justice for all in our practices. 2020 marks the 50th anniversary of the UMass Amherst W.E.B. Du Bois Department of Afro-American Studies, and also the Augusta Savage Gallery, supporting a legacy of social justice and inclusion since its incorporation as a Fine Arts Center program. And while our 45-year programmatic history has long honored diverse voices and artistic expressions,  we must be a better arts and culture ally that truly recognizes and safeguards difference and magnifies the voices of the oppressed.
In our recommitment to build a more just, equitable and antiracist world, we recognize that this struggle is intersectional and will take time and deliberate effort to confront. We pledge to match our words with the following actions. 
We will: 
Work with and listen to peoples of oppressed populations who live alongside us yet may not feel seen or welcome in our spaces, including but not limited to, ALANA (African-Latinx-Asian-Native Americans), people with disabilities, LGBTQIA+, elderly, youth, and others. 
Amplify the work and lives of Black artists in our theaters, galleries, and digital platforms. (Please see Augusta Savage Gallery's current Call for Entries)
Honor the University's Black leaders who came before, enabling us to be the institution we are proud to be, including but not limited to: Former Chancellor Randolph W. "Bill" Bromery, our late director emeritus Dr. Frederick C. Tillis, former director Dr. Willie L. Hill, Jr., and Dr. Billy Taylor and Max Roach, who along with Dr. Tillis established Jazz in July.
Extend our Arts/Access outreach programs to remove more financial barriers for economically marginalized communities. 
Nurture community conversations centered on difference that seek to build trust, expand belonging, foster empathy and develop greater understanding of each other. 
Expand our 27 year-old Asian Arts & Culture Program into the new Asian and Asian American Arts and Culture program, with a mission "to present the artistic and cultural heritages and living practices of Asia (broadly defined) and the Asian American experience as a lens to promote intercultural dialogue and social justice." We begin these efforts this Summer by organizing a student performance video exhibit on cultural identity and bodies in crisis.
Acknowledge that we stand on colonized lands of the indigenous Nonotuck nation, with neighboring nations, the Nipmuc and the Wampanoag to the East, the Mohegan and Pequot to the South, the Mohican to the West, and the Abenaki to the North, all in the region of the Kwinitekw Valley.
Reflect on our own internalization of systemic oppression through committing to professional development activities to unlearn racism.
Thank you for your continued support and love as we reaffirm our commitment to be a safe and welcoming gathering place that celebrates, serves, and cares for all people. Let us step forward together and work for a better world. See below for ways you can take action with us.
In peace and power,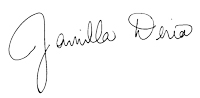 Jamilla Deria, Director
---
Take Action
We encourage all members of our community to join us in this journey towards justice and peace.
These resources compiled by the Office Diversity, Equity & Inclusion
may help guide and support you in your quest for equity.
To show your support for our commitment to work together to disrupt the cycle of oppression and violence experienced by members of our family, you may also
sign on to support our renewed commitment
 as outlined above. You can also use this form to tell us what we're missing and what you are personally doing to stand up for justice and equality.