KABU MBII: The Why of Things
Opening Reception Monday September 9, 5-7PM
Colorful, energetic acrylic paintings tell stories about tough social and personal moments, and challenge viewers to ask themselves: Why?
 
Born in Los Angeles, California in 1948, Kabu MBII's magnificent, dramatic paintings find their core influences in some of the most urgent moments of U.S. civil unrest in recent history: The threat of Atomic War with its air raid sirens and weekly bomb drills in school, The Civil Rights movement, the Vietnam war and draft card burnings, the Los Angeles riots, and the targeting of activist groups such as the Black Panthers, the Nation of Islam, and The Symbionese Liberation Army (SLA). 
 
Much like a reporter, this painter, draftsman, and sculptor chronicles events onto his canvases.  Most important, as he witnesses these moments, through his work he poses the question: WHY?  He says, My art is about giving you a new way of seeing everyday events that we have normalized and rationalized or forgotten. I do this through light and shadow, reverberating color, juxtaposed perspectives and multitudinous layers of paint that vociferate from the canvas. Thematically, there are no holds barred.  Architecture , infrastructure, technology, military equipment, chain link and barbed wire fence, debris fields, rubble, demolition sites and war zones take on a new meaning.
 
His influences include the works of  Max Beckman, David Alfaro Siqueiros, and John Riddle, all of whom announce social confluences and figurative power through large-scale images. Capturing life with pencil or brush, Kabu MBII observes and then documents life as he experiences it, whether it be a flower, a child with a grimy face, junkyard full of cars, war, disease, a political statement or an environmental urgency. As he says, My streets are not clean and tree lined. The architecture is in decline, demolition or war torn. The people are without, and sift through the rubble for substance on a Kafkaesque landscape. Others ignore their plight.  And the business of the world goes on.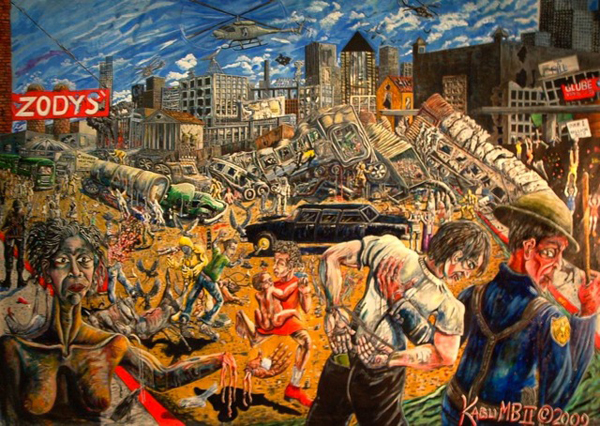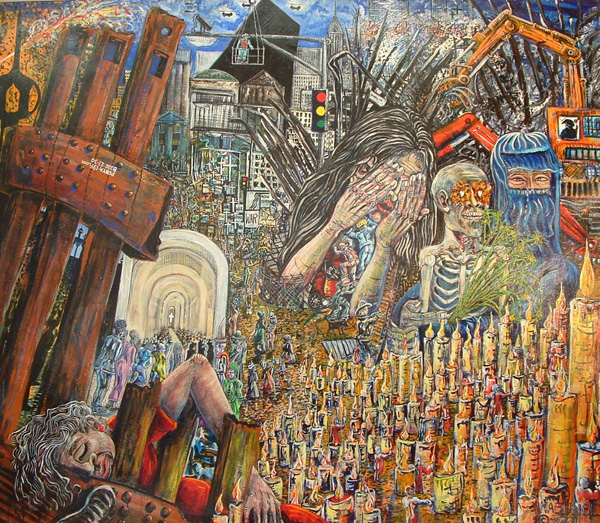 More Information
Gallery Hours:
Mondays & Tuesdays 1-7 pm; Wednesdays through Fridays 1-5 pm
Contact Information:
103 New Africa House
University of Massachusetts
180 Infirmary Way
Amherst, MA 01003 
(413) 545-5177

 
Gallery Director, Dr. Terry Jenoure
Gallery Manager, Alexia Cota
 
For GPS and mapquest:
180 Infirmary Way
Amherst, MA 01003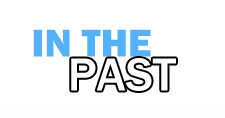 Here is an archive of many of our past events. If you are looking for current happenings at the FAC please go to the home page.
The past events section is updated periodically, very recent past events may not be listed immediately.
To navigate within the past events section:
By Program then by Year
By Artist for Exhibitions
Note these pages are updated every semester.  Not all events or exhibitions will be listed here promptly after they are over.