Kalaparush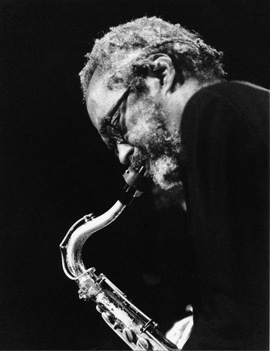 Thursday, October 6, 2005
Augusta Savage Gallery   7:00 pm
ABOUT KALAPARUSH At the age of six months, Kalaparush and his parents moved into an apartment above Mr. Smith, a music teacher and musical instrument repairman. Here, young Maurice first heard and later met the likes of Johnny Griffin and Sonny Stitt playing the music that was to become his life. Kalaparush's parents insisted he learn an instrument; the saxophone. Kalaparush explains what happened, "Every youngster was told he first had to learn on clarinet before sax. So, Mr. Smith gave me a steel clarinet, explaining that mastering the clarinet was paramount in achieving saxophone mastery. Buying a sax on his own, Kalaparush played in school shows. From the age of 18 until today, the instrument and the music, which emanates from it, have been his entire being. In 1963 he began playing a new kind of music; a music which was finding no real place in Chicago mainstream music. The people he playing with were anxious to get it heard. They formed what was to become one of the leading forces in contemporary music both in the U.S. and elsewhere. The creative music movement in Chicago was later to be best known by its initials, AACM (Association for the Advancement of Creative Music). Kalaparush first became interested in the music through playing it with his then roommates, Malachi Favors, and Roscoe Mitchell . Of this experience, Kalaparush states, "When you are woodshedding with your peers things begin to happen inside you. You realize you are different because you are a different individual and not because you strive to be different". In 1966 members of the AACM recorded its first album for Delmark records entitled "sound". Under the direction of reedist Mitchell, it featured Kalaparush, Lester Bowie (trumpet), Malachi Favors (bass), Lester Lashley (trombone), and drummer Alvin Fielder. Delmark was a pioneer in recording new music. Kalaparush also doubled working as a stock clerk so he could "be around to drop the cases and pick up my horn for a session", he remembers. One such session was a date with guitarist George Freeman of the famed Chicago Freeman clan: Von, Bruzz, and Chico. The album, released in 1967, was called "Birth Sign". After a brief tenure with a group called the Jazz Merchants, Kalaparush played with Muhal Richard Abrams Experimental Band . It was there he realized there was something different to grab hold of. "At first I had no idea what I was playing while I was playing it, but I knew it would come to me. The course had been charted". "Humility in the Light of the Creator" (1966) was Kalaparush's first album as a leader. It featured Leo Smith (trumpet), John Stubblefield (woodwinds), Malachi Favors, and Amina Claudine Meyers (piano). He began to play Europe's stages at the Berliner Jazztage in 1973 with a group led by Abrams. As a result of this concert, and having gained acclaim with the AACM in Chicago, he was invited back to Berlin for the 1976 Jazztage, this time as a leader. Kalaparush believes music is the sound of a person. "If used properly, from an inner point, music could be the healing force of the universe". Kalaparush presently resides in Brooklyn, N.Y., from which base he travels throughout the U.S. and the world. He spends what little time he has at home, and writing for his band. His new band features Ravish Momin and Jesse Dulman (Kalaparush and the Light.) He keeps himself readily available for new ventures ABOUT THE ENSEMBLE Adam Lane is an accomplished bassist and composer. He receieved a BA in music from Wesleyan University where he studied with Anthony Braxton, and an MFA from CalArts where he studied with Wadada Leo Smith and Daniel Rothman. In 1996 he was awarded a Paternings scholarship for study at the Darmstadt School for New Music. At Darmstadt he attended master classes in composition with Karlheinz Stockhausen, Klaus Huber, Mathias Spahlinger, and studied double bass with Italian virtuoso Stefano Scodanibbio. He is recipient of numerous awards and grants for composition and performance including the 2002 New Langton Arts Bay Area Creative Artist award and the 2000 Julius Hemphill Award for outstanding large ensemble composition. Combining influences from Duke Ellington, Karlheinz Stockhausen, and Melt Banana, bassist and composer Adam Lane stretches the terms "jazz" and "chamber Music" beyond convention. His blend of music and performance art takes listeners on a meticulously orchestrated joyride, with horns, strings, electronics, spoken word, and the occasional vacuum cleaner. As a composer he has been recognized by critics world wide as "innovative" (Signal to Noise) and "forward thinking," (Jazziz) and as a player he has contributed to important new recordings by artist such as John Tchicai and Tom Waits.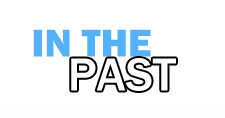 Here is an archive of many of our past events. If you are looking for current happenings at the FAC please go to the home page.
The past events section is updated periodically, very recent past events may not be listed immediately.
To navigate within the past events section:
By Program then by Year
By Artist for Exhibitions
Note these pages are updated every semester.  Not all events or exhibitions will be listed here promptly after they are over.