William Kanengiser: Diaspora
¡Guitarra! series
Saturday, February 25, 8 p.m.
---
A founding member of the Grammy-winning Los Angeles Guitar Quartet, William Kanengiser is one of the country's leading classical guitarists and music educators. He has recorded classical, jazz, Caribbean, and Near Eastern music, created multiple stage productions, and performed worldwide. In his ¡Guitarra! performance, Kanengiser will present
Diaspora
, featuring commissioned works for classical guitar from Irish, Armenian, Serbian, Persian, Cuban, and Tibetan composers that reflect the immigrant experience.
For a fuller understanding of Diaspora, please scroll down to read William Kanengiser's personal statement about the project.
Public Master Class
Sunday, February 26, 10 a.m
William Kanengiser will conduct a master class with advanced guitar students.The class is open to observers. Enjoy the interaction between this superb musician and select classical guitar students.  
Wellness for Musicians Lecture
Friday, February 24, 4 p.m.
Randolph W. Bromery Center for the Arts Lobby
Join the artist and educator for a special talk exploring health and wellness issues for musicians. This lecture will focus on biomechanics for musicians. Kanengiser will discuss topics of such disciplines as "Body Mapping" and "Alexander Technique" as they apply to playing musical instruments. Kanengiser is a co-founder of the Musician's Health and Wellness Committee at USC Thornton School of Music.

William Kanengiser on Diaspora
Throughout human history, people have been uprooted from their homelands, either by force or by choice. A common thread of this experience is the prejudice, if not outright persecution, that they frequently encounter in their adopted countries.   
After fleeing to unfamiliar lands and societies, immigrants have often used their indigenous music as a vital means of retaining some measure of cultural identity. Music can then be viewed as an important marker for defining one's sense of "home"; for displaced people, it can serve as a visceral connection to an ancestral source even as they attempt to assimilate. Thus, it is the ideal means of expressing the untethered feeling of being "neither here nor there." With the current urgent focus on refugees and migrants across the globe, these issues of musical identity are especially poignant.  
As a way of encouraging focus on the historical and contemporary issues surrounding the immigrant experience, I undertook a project to curate a collection of new works for guitar that reflect this theme, with generous support from the Augustine Foundation.   
The centerpiece of the project is Sergio Assad's
The Walls
, for Solo Guitar and Guitar Orchestra, conjuring up images of infamous historical barriers to migration and cultural assimilation. The work presents musical representations of four of the most recognizable walls in human history: The Great Wall of China, Hadrian's Wall, the Berlin Wall, and contemporary walls in the Middle East. And an epilogue, "No More Walls," comments on the current debate about the existential need for such physical barriers.   
Six other composers contributed solo works that address their perspective on the
Diaspora
theme. Bryan Johanson composed
The Bootlegger's Tale
, relating his grandfather's experience as an Irish-American keeping one step ahead of the law during Prohibition.   
Dusan Bogdanovic wrote
The Castle
in Cloudland, a set of Balkan blues variations on a melody from his childhood in Serbia. Iranian composer Golfam Khayam used her expertise in ancient Persian modes and ornamentation in the monodic mediation
Lost Land
.  
Rounding out the project, Ian Krouse adapted the ancient Armenian melody
I nənjmaned arqayakan
("Arise from your Royal Slumber"), Matt Dunne captured the perilous overseas journey endured by many migrants in
Beyond the Horizon
, and Tibetan music expert Andrea Clearfield used the Tibetan court music theme "Dranyen Tsering Wangmo" in
Reflections on the Dranyen
.

UMass Old Chapel
144 Hicks Way, Amherst, MA 01002
---

General Admission $15
Master Class: $15 observers
 
---

Download the Program Notes
---

 Artist Information
Artist Website
Facebook
---

Sponsored by:

Ronna Erickson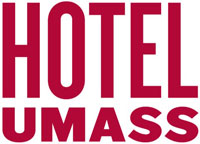 UMass Auxiliary Services
...or browse our full event calendar