Kathleen Cammarata: Where to Now?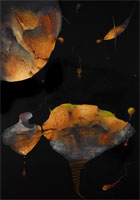 Saturday, April 3 - Wednesday, April 28, 2010
Hampden Gallery   
Kathleen Cammarata's Artist Statement:
My paintings are imaginary worlds subject to growth, change, explosion, and rebirth. These worlds are moving, morphing, fluctuating: the landscape having meaningfulness beyond its familiar physical identity. The sky is a non-frivolous black above a whimsically colored ground. The forms are purposely seductive against the deep dark. They are robust as well as sensual, rotund as well as elongated. They kiss, they spit, they hiss, they drip, they spew. They stick their tongues out.
The viewer is a traveler taken to the threshold of sensation, to the body of the mother earth and to the generating power of nature.
My drawings are also imaginary worlds but rather than confront they provoke mystery. They whisper possibilities in the distance. The forms are gently folding and unfolding, undulating and holding. The blacks retain the deep space while the whites enhance the near space with subtle texture. A peculiar silence hovers over the landscape.
The viewer is a dreamer embarking on an excursion, drifting slowly through the space, roaming quietly as if on tiptoe.
Studio Gallery Exhibition Dates: Saturday April 3 to Wednesday, April 28 Reception Date/Time: Saturday April 3, 5:30-7 Collaborative Drawing Project Led by Kathleen Cammarata in collaboration with University of Massachusett's undergraduate and graduate art students.
Associated Events
Opening Reception
Kathleen Cammarata: Where To Now?
Saturday, April 3, 2010 
,5:30 pm to 7:00 pm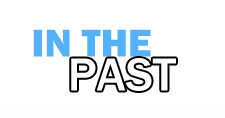 Here is an archive of many of our past events. If you are looking for current happenings at the FAC please go to the home page.
The past events section is updated periodically, very recent past events may not be listed immediately.
To navigate within the past events section:
By Program then by Year
By Artist for Exhibitions
Note these pages are updated every semester.  Not all events or exhibitions will be listed here promptly after they are over.