Keli Stewart
Reading by poet, playwright and Afro-American Studies doctoral student
Wednesday, April 4, 2007
Augusta Savage Gallery   7:00 pm
Free and open to public.
Reading from her unpublished poetry collection "Womanish", a book of poems celebrating her girl/womanhood growing up in Chicago, Stewart explores the everyday: porches, corner-stores, store-front churches, gelled hair, first loves, Mississippi women, a tree shaped like a vagina, caller i.d. and double-dutch. This reading will also feature excerpts from her award-winning debut play "House of Forks and Knives", a performance about the psychological effects of a mother's drug and alcohol addiction on her daughter. "House of Forks and Knives" is the recipient of the Douglas Turner Ward/Alice Childress Scriptwriting Award given by the Gwendolyn Brooks Center. Artist Statement: I was born and raised on the Westside of Chicago, a side of town both praised and loathed for its retention of "Mississippianisms" and grew up as a child of the arts. I stuttered as a child and because my fluency kept me silent, my mother was told to put me in creative elements in order to help me socialize and keep active. I was incubating! I feel connected to sisters like Sonia Sanchez, Audre Lorde and Maya Angelou who all had issues around speech in their childhood. I am also a survivor of physical abuse. I think it's quite odd and very natural that my mother, my abuser, gave me creative tools to vocalize my life. I write and somewhere in my writing I imagine Zora Neale Hurston and Bessie Smith laughing, sitting cross legged at a table. I write. I write from every orifice. I write for people whose hand shakes when they grip the pen and sign their names with an "X", for little girls without language, for women still stuck fuming in the welfare line, men sitting on the back of the bus. I write, making up for the lost time when I didn't speak, telling the age old stories I witnessed or made up. I write because I can feel my hands and feel deeply connected to the experiences and lives of the common folk. I am particularly drawn to experiences of women and girls. In my unpublished book Womanish I use the bravado and "womanishness" I witnessed from the women in my life, who were never modest or mild, and always flamboyant, cigarette-smoking, loud, half drunk and full of grit in order to tell our stories sometimes accessing the voice of a child. Usually I write in black dialect, my preferred method of communication. It's my authentic voice. I write in it because I was told as a child, to remove it from my tongue. I write to bring Mississippi back to me. I write to bring Africa back to me. I write so that I can feel dirt between my toes that feels like home. I want other people to feel that dirt too. I think more about myself as an artist and writing against silences when I read an excerpt from my poem "24/7 wash and dry": people ask why I gotta use that old damn washboard? it be rusting clean clothes and now, bluin soap is a country faux pas. we in chicago now. why i keep washing in the sun? feeling the ting-ping scrub that rattles soap dripping off my elbows and re-soaps the soap. i hate washing dishes but i will wash clothes out in public so the neighbors can ogle dinkle-berry stains in my mother's drawls, holes in my own. that's why we bought a washer machine, mama says of her dirty clothes, 'to remove dirt in peace."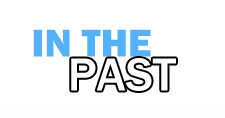 Here is an archive of many of our past events. If you are looking for current happenings at the FAC please go to the home page.
The past events section is updated periodically, very recent past events may not be listed immediately.
To navigate within the past events section:
By Program then by Year
By Artist for Exhibitions
Note these pages are updated every semester.  Not all events or exhibitions will be listed here promptly after they are over.