KELLY POPOFF:
Rock and Doily
Opening Reception Thursday February 20, 5-7PM
Born in Ohio, painter Kelly Popoff is currently based in Massachusetts and teaches in the Art Department at Greenfield Community College.  Her deeply personal approach side-steps all clichés, taking the viewer by surprise. Massive blocks of earthy colors mark the large canvases, suggesting both familiar objects and moments, as well as ones we could never possibly have known.  Accomplished, thoughtful and highly original, Popoff earned an MFA degree from the University of North Carolina in Chapel Hill and is a recent recipient of a grant from the Vermont Studio Center.
 
In the following statement, the artist explains her work in detail, including her process of combining materials, relationships between human and animal forms, and the iconic role of Catholicism on her imagination and artmaking:
 
 
At nighttime as a child, I use to pray for all the people I thought needed praying for – poor, sick, lonely, abused.  I would work myself into a panic thinking about this, which would inevitably lead to deeper concerns about living and dying.  There is something about this time as a child that has had a major impact on my creative center. Equally influential (and definitely linked!), is the dualistic nature of a child-mind immersed in the heavy content of a Catholic upbringing. I am aware of the juxtaposition of these opposing forces and how they sit next to each other in my mind - forces that are evident in my work, both in form and content. Though, as an adult, I do not practice Catholicism, the visual and literary traditions of Catholicism and their messages have infiltrated my thinking and imagination.
 
In my most recent body of work, "Rocks on Doilies", I was thinking about a heavy head on a lacey child's pillow. I thought about a rock on a doily, a contemplation of dualism and contradiction. I was a rock on a doily.
 
In the bible, rocks are a symbol of "that which endures".  Rocks in my paintings are loved ones that are eternal and endure life and death. Doilies are temporary, light and fleeting. They are ceremony and baptisms and first communions that come and go. They have pattern that repeat like tradition. They are halos and decoration. They are pillows and trim. Doilies are adornment for show.
 
Drawing and painting methods are used interchangeably when I work to build up a ground of line and value. I use an electric sander like an eraser, deconstructing areas of value and line. I see my process of composing and decomposing the material as a reference to the body and more specifically the duality of life and death, body and spirit.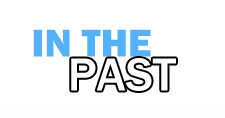 Here is an archive of many of our past events. If you are looking for current happenings at the FAC please go to the home page.
The past events section is updated periodically, very recent past events may not be listed immediately.
To navigate within the past events section:
By Program then by Year
By Artist for Exhibitions
Note these pages are updated every semester.  Not all events or exhibitions will be listed here promptly after they are over.


More Information
Gallery Hours:
Mondays & Tuesdays 1-7 pm; Wednesdays through Fridays 1-5 pm
Contact Information:
103 New Africa House
University of Massachusetts
180 Infirmary Way
Amherst, MA 01003 
(413) 545-5177

 
Gallery Director, Dr. Terry Jenoure
Gallery Manager, Alexia Cota
 
For GPS and mapquest:
180 Infirmary Way
Amherst, MA 01003