Kim Clarke and Tim Siciliano
Bassist and Guitarist Duo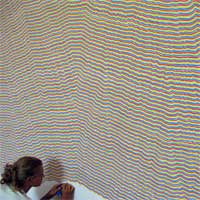 Wednesday, April 5, 2006
Augusta Savage Gallery   7:00 pm
Free
Augusta Savage Gallery at the University of Massachusetts Amherst is pleased to announce a duo music performance by New York bassist Kim Clarke and guitarist Tim Siciliano.
KIM CLARKE
Kim Clarke performs on the Acoustic Bass, Electric Upright and four and five-stringed Electric Bass Guitar as the situation demands. Her electric bass playing has been described as soulful and rich, and she has been touted internationally as "the only well-know woman bassist in Jazz -of her generation." Her musical tour experience spans from Guyana , South America through the West and East Coasts of the United States , and touches Canada, Japan, Europe, and Pakistan.
In 1981 Clarke embarked upon what was to become a 22 year tour affiliation with trombonist Joseph Bowie and his avant-jazz funk unit Defunkt ; a powerful mixed-idiom group which wowed audiences from Iceland to Istanbul. She has performed on 17 Defunkt CD's.
Ms Clarke's press exposure also includes 1990 entry in the Who's Who In the Performing Arts, Bass Player Magazine, Guitar Player Magazine, Germany's Jazzdimensions Online Magazine, a number of European magazines and several books on Women in Jazz. She also was photographed in the late 1980's historic Jazz Musicians on the Roof Project and was one of the Michael Locker's New York Jazz Musicians Project in 2002.
As an acoustic bassist her credits are truly impressive. She traveled with the late Joe Henderson Quartet and has also toured with international artists such as : George Gruntz , Annie Whitehead, Christy Doran, Marilyn Mazur, and Ursula Dudziak. Her experiences include tours with the National Black Theatre, Yusef Lateef Quartet, Teri Thornton Trio, Bertha Hope Trio, Robert Palmer , Kit McClure Big Band, Defunkt , Rachel Z Trio, Bigfood, Wallace Roney and Cindy Blackman Quartet, Oliver Lake and Jump Up, James Blood Ulmer Experience, Jack Mc Duff Quartet, Rodney Kendricks Quartet, and local performances with: Harold Ousley, Jimmy Heath , Steve Coleman, Lester Bowie, Andy Bey, Louis Hayes, Gerald Hayes, the late Lionel Hampton, Candido, Patato, Little Jimmy Scott, Dr. Billy Taylor, Olu Dara, Screamin Jay Hawkins, Dakota Staton , Gracian Moncur, the late Art Blakey, Philly Joe Jones, Marylou Williams, Sharon Freeman, Sheila Jordan, Geri Allen, Vanessa Rubin , Cassandra Wilson, Fievre Latina, Adela Dalto, poets Ntozake Shange and Trazana Beverly, dancers Tina Pratt and Roxanne Butterfly, and rapper/actress Queen Latifah.
Clarke holds B.A.'s in Communications and Music from City College and Long Island University respectively, and is a 3- time recipient of the coveted N E A Jazz Study Fellowship.
TIM SICILIANO
Guitarist Tim Siciliano has been a fixture on the New York Jazz scene since the 1980's. As a young player looking to expand his horizons, Tim came under the tutelage of Attila Zoller, one of the all time greats of jazz improvisation. Already schooled in the lineage of Wes Montgomery, George Benson and Pat Martino, etc. it was Attila who opened Tim's ears to looking at other ways of phrasing and harmony approach on the guitar. This combined with an intense love and study of the music of the greats of the 40's, 50's and 60's (most notably Miles Davis Quintet) has evolved Tim into a very accomplished performer with a very personal statement to make on the guitar.
Tim is noted for his unique ability to interpret modern jazz compositions. His clear articulation, phrasing and sound are second to none. He is also a composer of note, an educator, as well as the owner of SRT Studios from whence many great jazz recordings have emanated over the past 15 years. Tim has worked as a sideman with among others Stan Getz ,Joe Henderson and Rene McLean. He has a well remembered duo with the late virtuoso guitarist Emily Remler, as well as working regularly with Eugene Jackson and Jeff Watts as well as bassists Kenny Davis, Lonnie Plaxico and Ratso Harris.
For more information: 413-545-5177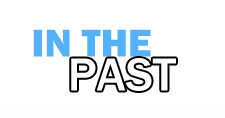 Here is an archive of many of our past events. If you are looking for current happenings at the FAC please go to the home page.
The past events section is updated periodically, very recent past events may not be listed immediately.
To navigate within the past events section:
By Program then by Year
By Artist for Exhibitions
Note these pages are updated every semester.  Not all events or exhibitions will be listed here promptly after they are over.