Klaus Postler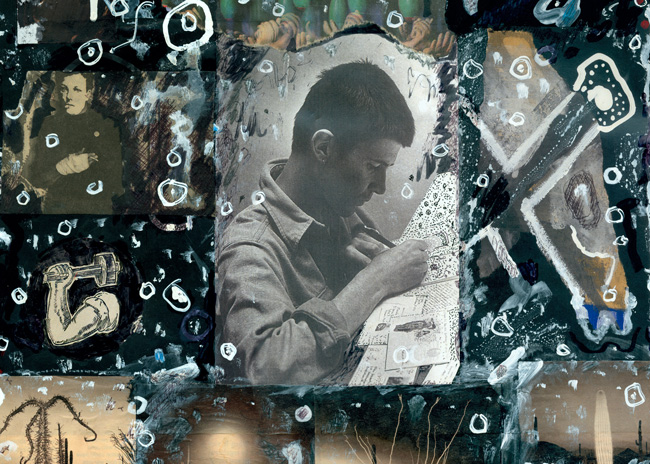 a celebration of his life and art
Curated by Eileen Claveloux
Saturday, June 15, 11:30 a.m. to 2:00 p.m.
Hampden Gallery
Free and open to the public

Klaus Postler was a peripatetic artist and independent curator whose work centered around the use of collage. As a seminal figure in the mail art movement he had a long history of exchanging works with other artists around the world, his work has been included in over two hundred exhibitions world-wide.
Klaus Postler's work has been exhibited nationally and internationally and is in the permanent collections of the Whitney Museum of American Art in the Ray Johnson Memorial Mail Art Show Archives. Museum of Modern Art in the Franklin Furnace Archives. Getty Museum in the Jean Brown Archives The Wexner Center for the Arts in The Art is in the Mail(ing) Archives.
Amherst – Artist and Curator, Klaus Postler,of Holyoke and Conway, passed away on Sunday, Jan. 6, 2013 at his studio in Conway. At that time he was in the midst of caring for the estate of the artist Robert Mallary. For a recent exhibition he curated entitled "Robert Mallery: Vanguard" Klaus wrote:
"Regardless of the artistic merit of an artist's oeuvre, a place in the art canon is not by any means a fixed or steadfast certainty. Many artists get their due only after their deaths, if at all. Robert Mallary was not intent on pursuing his artistic legacy; he was dedicated to creating his work …. While his influence on his colleagues and…was profound, his later work did not always receive the critical attention it deserved. It is the intention of this show to begin to return Robert Mallary to his place in the arts canon."
The same truth can now be said of Klaus Postler. It is the intention of this special exhibition to both bring recognition to Klaus Postler's work and also to provide a day for the friends, family, and the public to pay tribute to Klaus's bright spirit, creative energy, and to his loving kindness. Klaus was a consummate artist whose life and art were inseparable. He was a seminal figure in the mail-art movement and his work has been featured in over 250 exhibitions world-wide.
In 2005 he received an MFA from UMASS Amherst and in 1998 he received a BA from the UMASS University Without Walls Program with an individual concentration entitled: The Artist as Curator.  Mr. Postler was the 2001 recipient of a McDowell Fellowship. While a student at UMASS, Klaus curated "The Ray Johnson Memorial Exhibition" at Hampden Gallery and the "Collaborations" exhibition at Herter Gallery. Post graduation, Klaus founded both the New England/New York/New Talent biannual exhibition and GO! (Global Opportunities) where he was  intent on exploring what was possible in today's rambunctious global visual arts culture by working with artists, curators and organizations to create a vital arts matrix, which provided residencies and exhibition opportunities inside and outside the conventions of the white cube.
In the summer of 2005,  Klaus taught himself German and set off for a month of gallery and studio visits in Berlin, Germany and came back to the US to curate a travelling group exhibition entitled "Kunst Berlin". This exhibition, like many that Klaus curated, would result in his forging strong and lasting friendships with artists around the world.
About the Curator:
Eileen Claveloux holds an MFA from the University of Massachusetts Amherst and a BFA from The University of the Arts in Painting. Her thesis focused on memory and history, examining the Armenian Genocide and the descendants of survivors . Her work has been shown throughout the US and in Germany, Armenia, Cameroon and Romania. She has worked collaboratively with Shirley Whitaker on "Marked for Life", an exhibition that looked at physical markings and the cause and impact of those marks on the bearer. In 2005 she completed a residency in Yerevan, Armenia where her work was shown at the Yerevan Museum of Modern Art, and is now in their permanent collection. Since 2007 she has taught Media Arts at Easthampton High School where she established and curates the annual Arts Festival.

Eileen first met Klaus at UMASS while they were both candidates in the MFA Program. She was first stuck by his unique way of writing her contact information for a course they were in; everything he wrote was backwards. Over time their friendship developed into a close and happy relationship. They were together until Klaus' untimely death.

Klaus Postler was born March 23, 1951, in Yonkers, N.Y., a son of the late Lynn (Walsh) and Edward Postler of Fairfield, Conn.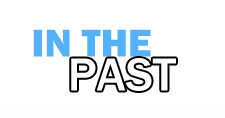 Here is an archive of many of our past events. If you are looking for current happenings at the FAC please go to the home page.
The past events section is updated periodically, very recent past events may not be listed immediately.
To navigate within the past events section:
By Program then by Year
By Artist for Exhibitions
Note these pages are updated every semester.  Not all events or exhibitions will be listed here promptly after they are over.