Lakecia Benjamin Quartet
Billy Taylor Jazz Residency
Thursday, November 17, 7:30 p.m.
---
Miki Hayama, piano
Ivan Taylor, bass
EJ Strickland, drums 
In 2020, saxophonist Lakecia Benjamin was named a Rising Star in DownBeat Magazine's 68th annual Critics Poll. That same year saw the release of Benjamin's latest album, Pursuance: The Coltranes, an intergenerational masterwork that takes the listener on a journey through the lineage of jazz through the works of John and Alice Coltrane. Charismatic and dynamic, Benjamin fuses traditional conceptions of jazz, hip-hop, and soul. Benjamin has shared stages with such giants as Stevie Wonder, Alicia Keys, The Roots, and Macy Gray. Benjamin infuses her conception of jazz with the sounds of James Brown, Maceo Parker, Sly and the Family Stone, and the Meters, producing soaring, dance-floor worthy rhythms. Benjamin's grooves take the classic vibe to a whole new level, creating something special with every number, from smoldering late-night ambiance, to forceful jazz intensity, to tight funk multi-horn harmony. The culmination of this year's Billy Taylor Jazz Residency, Benjamin's performance promises to pull the educational experience out of the classroom as she leads her audience in an exploration of the living art form that is jazz.

Bowker Auditorium
80 Campus Center Way, Amherst MA 01003
---

Reserved $35, $25
Youth under 17 and Five College students $10
---

Download the Program Notes
---

 Artist Information
Artists' Website
Facebook
Twitter
---

Sponsored by: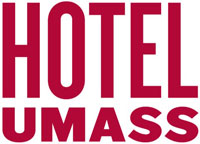 UMass Auxiliary Services


...or browse our full event calendar