Leahy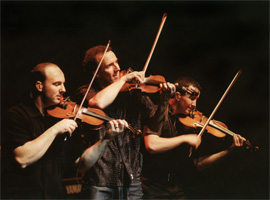 Wednesday, March 12 2008
Concert Hall   7:30 pm
$35, $25, $15; Five College Students $15, $10, $7; Youth 17 and under $12
The eight brothers and sisters comprising Canadian super group Leahy deliver a triple threat of fiddle-driven music, step dancing and vocals augmented by keyboards and percussion. The group pays homage to its Irish and Scottish roots while traveling the musical map, crossing different cultures and genres including Celtic, country, classical and pop. Leahy's members whirl and spin with astounding precision, hair flying and feet pounding, stomping up a "mighty thunder and lightening."
Global Gourmet
Bring the whole family for a pre-show dinner that exhibits all the Celtic charm that Cape Breton has to offer. For the adults choose fresh Haddock in Phyllo with tender Crabmeat served with Lemon Garlic Béchamel or the vegetarian option of tender Potato Gnocchi with Fresh Baby Spinach and Creamy Garlic Parmesan Sauce. For children 12 and under there"ll be a yummy Pasta and Cheese Casserole. Dinner also includes tossed baby greens with dressing, warm rolls, special selection of desserts, and coffee or tea. All for the prix fixe of $25 for adults/$6 for children. Seating begins at 5pm.
Make your reservations now by just filling out the enclosed order form when you order your tickets or by calling the Box office at 413-545-2511. Within easy walking distance of the Concert Hall, the University Club is located on Stockbridge Road to the north of parking lot 62.
Sponsored by Coca-Cola, The Hampshire Hospitality Group and WGBY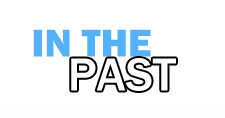 Here is an archive of many of our past events. If you are looking for current happenings at the FAC please go to the home page.
The past events section is updated periodically, very recent past events may not be listed immediately.
To navigate within the past events section:
By Program then by Year
By Artist for Exhibitions
Note these pages are updated every semester.  Not all events or exhibitions will be listed here promptly after they are over.