Line Bruntse and Steve Budington
Intimate Exposure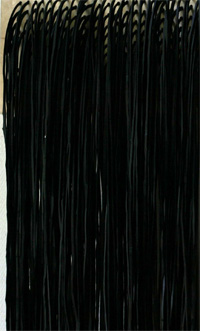 Monday, January 24 - Thursday, February 10, 2005
Intimate Exposure provides a fresh look at the work of sculptor Line Bruntse and painter Steve Budington. The artists comprise the UMASS Department of Art Foundation Program. Bruntse tends to work in three formats: 1) large scale installations, 2) miniatures/intimate objects which relate to large works, 3) drawings, using the techniques from her sculpture. In her artist statement Bruntse states that working on large scale installations allows her to surround the viewer and alter their perception of time and space. Budington, a recent graduate of the Yale MFA program is often asked why he paints books. The question itself, says Budington, cuts to both the interest and the difficulty of his project. In his mind, he does not paint books, he paints dictionaries, or more specifically, he paints a few dictionaries the ones he lives and works with; in his own words: Not the dictionary, but this dictionary. Not the thing's idea, but the thing itself.
Associated Events
Intimate Exposure - Opening Reception
Thursday, February 3, 2005 Hampden Gallery
,4:00 pm to 6:00 pm
Line Bruntse and Steven Budington Artist Talk
Intimate Exposure
Thursday, February 10, 2005 
Featured artists of the Intimate Exposure Exhibition will hold a talk for students and faculty.
,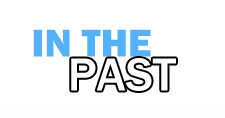 Here is an archive of many of our past events. If you are looking for current happenings at the FAC please go to the home page.
The past events section is updated periodically, very recent past events may not be listed immediately.
To navigate within the past events section:
By Program then by Year
By Artist for Exhibitions
Note these pages are updated every semester.  Not all events or exhibitions will be listed here promptly after they are over.