Luma Theater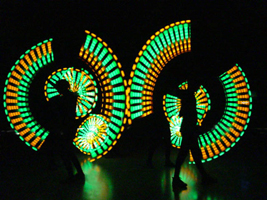 Friday, October 27, 2006
Concert Hall   8:00 pm
$35, $25, $15; Youth 17 and under $12; Five College Students: $15, $10, $7
LUMA uses the dark as a canvas and light as the brush to paint a story of how light occurs to humanity. Blending various physical disciplines with hi-tech illuminated objects, LUMA creates a 'TechnoCircus" that is born in the shadows and has audiences sitting on the edge of their seats with goggle eyes and slack jaws. The viewer experiences artistic depictions of natural, artificial and metaphysical light. Fireflies dance, shooting stars flash across a darkened stage, screen savers undulate, carnival rides spin and EKG monitors pulse the heart beat of the body electric.
Sponsored by: Daily Hampshire Gazette, The River 93.9
Associated Events
Luma - Juggling Master Class
with members of Luma Theater
Friday, October 27, 2006 Fine Arts Center Plaza
Free and open to the public,1:00 pm to 2:30 pm
Luma Theater-Post-performance talk-back
Friday, October 27, 2006 
,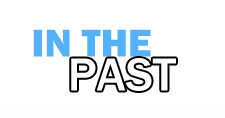 Here is an archive of many of our past events. If you are looking for current happenings at the FAC please go to the home page.
The past events section is updated periodically, very recent past events may not be listed immediately.
To navigate within the past events section:
By Program then by Year
By Artist for Exhibitions
Note these pages are updated every semester.  Not all events or exhibitions will be listed here promptly after they are over.