Marcia R. Wise
Close Up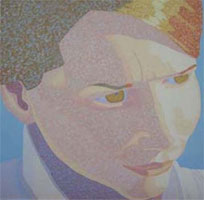 Thursday, October 15 - Thursday, November 12, 2009
Hampden Gallery   
Free and open to the public
From Marcia R. Wise's artist statement: Whether working en plein air or in the studio, I am aware of the connection between art, spirit, and life. My focus is on color. I work to create visual brilliance by allowing the drama of light and color to shape my compositions while I experiment with color placement and color relationships. I begin with a sketch on prepared hardboard panels, and I apply the first layer of paint with brushes, creating a cohesive value study under-painting that serves as a value skeleton for successive applications of color. With a palette knife I apply one layer of paint at a time, while also scraping paint away, letting each layer dry between applications. I work toward a smooth finish on my surfaces, yet I want them to visually appear textured. Each layer of color is allowed to show through in the finished piece.
I love a deep, direct gaze. As I add and subtract paint, this process takes me out of time and deep within. It is there that I discover some part of myself within the intimate landscape of the other. This is the discovery that holds me captivated. Here I find glimpses of spirit within where any feelings of being separate fade into a sense of connection.
I find the same mystery and self-discovery while painting the landscape, and most always work en plein air so I can experience a connection with the spirit of the land. It is this process, this inner journey that speaks to me. As I recreate Nature's beauty and mystery, I too, am recreated.
Associated Events
Opening Reception: Marcia Rossi Wise
Thursday, October 15, 2009 
,5:00 pm to 7:00 pm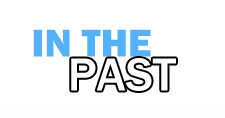 Here is an archive of many of our past events. If you are looking for current happenings at the FAC please go to the home page.
The past events section is updated periodically, very recent past events may not be listed immediately.
To navigate within the past events section:
By Program then by Year
By Artist for Exhibitions
Note these pages are updated every semester.  Not all events or exhibitions will be listed here promptly after they are over.