Michael Tillyer: Portent Incidentals

Sunday, September 13 - Tuesday, October 13, 2009
Hampden Main and Studio Galleries   
Free and open to the public
In his artist statement, he explains, " Passages from our most important texts seem to convey portents, yet the narratives used to deliver these vital messages portray the incidental, events that as soon as they occur are finished." In his portrayals, each installation combines reclaimable material (steel, wood, glass, sand) and sets the model of the figure in the representation of the landscape. Pictured is a work in progress: Model of the Turgid Man on Represented Placid Sea.
Associated Events
Opening Reception
Michael Tillyer: Portent Incidentals
Sunday, September 13, 2009 
,3:00 pm to 5:00 pm
Newly Added! - Artist Talk
Wednesday, September 16, 2009 Hampden Gallery
Free and open to the public,6:00 pm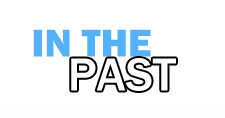 Here is an archive of many of our past events. If you are looking for current happenings at the FAC please go to the home page.
The past events section is updated periodically, very recent past events may not be listed immediately.
To navigate within the past events section:
By Program then by Year
By Artist for Exhibitions
Note these pages are updated every semester.  Not all events or exhibitions will be listed here promptly after they are over.