Jaguar Dreams: Each Day, A Lifetime
Reading by local poet and playwright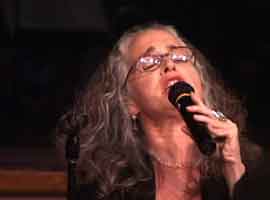 Tuesday, April 22 2008
   7:00 pm
All events are free and open to the public.
Ms. Gomez" new work entitled "Jaguar Dreams: Each Day, A Lifetime" is inspired by a recent journey to Mexico. On this trip, sponsored by Augusta Savage Gallery's Arts International Residency program, she lived in the city of Villahermosa, met artists and made new friends and colleagues who have shaped this new piece. In addition to traveling in Mexico, Gomez" international appearances include Spain, Costa Rica, and India, as well as national performances at such impressive venues as Lincoln Center, the Smithsonian Institute, among numerous other public and university theaters.
Born and raised in the Bronx, NY, Magdalena Gomez is an award winning playwright and cultural worker. About her electrifying style, the NY Times says "There are metaphors of beauty and originality...breathtaking..." The NY Latino Journal says, "...a strong, insightful and funny Puerto Rican woman...Magdalena is very good, brilliant even, at everything she does."
Gomez" writing has been widely anthologized in Callaloo; The New York Times Book Review; Massachusetts Review; Drexel Online Journal; Puerto Rican Writers at Home in the USA; Paper Dance: 55 Latino Poets, Virgil Suarez, Editor; and Literature and Society, Annas and Rosen, Ed., and other publications.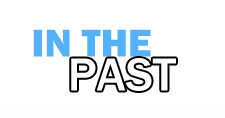 Here is an archive of many of our past events. If you are looking for current happenings at the FAC please go to the home page.
The past events section is updated periodically, very recent past events may not be listed immediately.
To navigate within the past events section:
By Program then by Year
By Artist for Exhibitions
Note these pages are updated every semester.  Not all events or exhibitions will be listed here promptly after they are over.