Mario Avila
INTERIORS
Monday, September 20 - Friday, October 15, 2004
INTERIORS features luscious, detailed, abstracted views of Mexico City. Using oil paints on paper, Mario Avila offers us a perspective rarely seen. He says: "The world is chaotic and only by choosing its components do we give it form and name it." Exploring hybrid ideas, such as flashing city neon lights and brilliant tropical forms, his angles suggest frames, doors, windows, forests and prairies. Avila's paintings are compact and exciting, enveloping everything within their reach. Circles, floating spheres, immutable and perennial-like signs, and images suggesting fleeting thoughts, mysteriously guide the viewer. His squares and rectangles sometimes look like paper sheets, open and ready to write in: a poem, a phrase, an anecdote, an ancient recipe of a medieval alchemists...something locked inside the brain that must be said. His delicate, but densely layered paintings seem to almost disperse fluids, vapors, and stains, enticing the viewer to strange places where memory meanders. Mario Avila was born in 1958 in Mexico City, and has painted since childhood. He currently lives in Tabasco, Mexico, where he can be found painting at this very moment.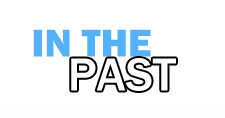 Here is an archive of many of our past events. If you are looking for current happenings at the FAC please go to the home page.
The past events section is updated periodically, very recent past events may not be listed immediately.
To navigate within the past events section:
By Program then by Year
By Artist for Exhibitions
Note these pages are updated every semester.  Not all events or exhibitions will be listed here promptly after they are over.