Mark Morris
Dance Group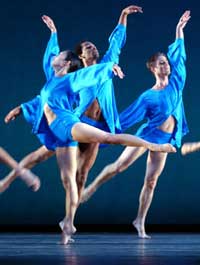 Thursday, October 17, 2002
FAC Concert Hall at 7:30pm   
$40, $30, $15; 17 and under $10
Five College Students $15, $10, $7
Mark Morris explodes, onstage and off, with wit, grace, and brilliance. Known as "the Mozart of modern dance," the heart of Mark Morris" artistry is his profound and sophisticated love for music. Through his work and his insistence on live musicians accompanying his dances, he has introduced some of the world's most beautiful music to a wide audience. His dancers make you fall in love again with dancing, dancing to music, dancing as instinct and life force. This experience --dance presented with live music-- is rare today.
"He's an innovator and a traditionalist, a satirist and a romantic, and one can never tell in advance what side of him will be presented in any given work or at any given moment in a work." - Arlene Croce, The New Yorker
Please join us for a Talkback with the artists immediately following the performance.
Sponsored by WFCR 88.5 FM.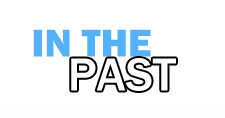 Here is an archive of many of our past events. If you are looking for current happenings at the FAC please go to the home page.
The past events section is updated periodically, very recent past events may not be listed immediately.
To navigate within the past events section:
By Program then by Year
By Artist for Exhibitions
Note these pages are updated every semester.  Not all events or exhibitions will be listed here promptly after they are over.