Masters of the Obvious
Mary Heilmann, Jill Moser, Stanley Whitney - Curated by Roger Boyce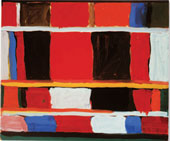 Saturday, September 18 - Thursday, October 28, 2004
Hampden Gallery   
Free
Masters of the Obvious is an exhibition, of three seasoned artists, that aspires to highlight the critical contribution of distinguished, yet under-acknowledged, mid-career practitioners. We wish to demonstrate to our constituency the ongoing viability of two and three-dimensional practice which displays an obvious relationship to its progenitors while not being slavishly indebted to ideological, essentialist, or threadbare visual solutions that preclude progressive innovation. We wish to demonstrate with Masters of the Obvious that the community of mature mid-career artists is a deep resource for the arts community and for art audiences of all ages.
About the Masters of the Obvious Curator:
Roger Boyce's qualifications for curating such an exhibition derive from a thirty-year career in the arts, including professional activity as an artist, critic (Art in America, Sculpture Magazine, Art New England) and educator ( Smith College). During his fifteen years in New York City he organized two significant exhibitions - including the Max's Kansas City Reunion (which featured the work of Brice Marden, Yoko Ono, Richard Artschwager, Dorthea Rockburne, John Chamberlain, Nancy Holt, Roy Lichtenstein, Claes Oldenburg & Coosje van Bruggen - among others) at 65 Thompson.
THE MASTERS OF THE OBVIOUS ARTISTS
Mary Heilmann
Now in her 60s, Heilmann is no young painter, though she often paints like one. There's an unaffectedness in her paintings of the past 20 years, a deceptive careless warmth. The painter Ross Bleckner talks about Heilmann's "lightness" - the sometimes cursory paint application, which could be taken for sketchiness, the stray migrating geometries, the sudden jolts. All of which is a kind of frankness that comes only from experience, which is one of the reasons Heilmann is worth looking at, and why younger painters respect her. She offers a kind of freedom, which includes the freedom to make mistakes and to be open about the failures and disasters.
Heilmann grew up in California, studied at Berkeley in the 1960s before setting up studio in New York. She kept on going through hard times and an art world more and more obsessed with celebrity and money. Although the works at first appear totally abstract, the world has never been expunged. One might see rectangles as brightly lit windows, blobs of colour as a string of glowing colored bulbs strung around a porch at night, or as transitory notations of people, of relationships. There are memories of the ocean: paintings stacked up with beach towel stripes, and the sky, the deep blue water, the lighter shallows, the crumbling waves. Paintings like rooms she has inhabited, where once something happened.
The linear, spare geometries that cross and re-cross the paintings perhaps outline tiled floors or piazzas, rooftops, a wall hitting the floor, vectors and intersections, highways sliding away from the coast towards the desert. The trapezoids and angles and straight lines direct the eye's pin-ball shuttlings. You glide away, and then come back. Heilmann, a quintessential American, has at times a surprising northern European cast to her painting.
Jill Moser
The photography and drawings of Jill Moser share a common heritage. Each was created from the impulse to somehow define the space of a surface using only a tightly coiled, concentric line that both implies volume, shape, and movement while resisting any one absolute meaning or representation. Her photographs, which grew out of her paintings and drawings, are actually images of little sculptures of wire wrapped around light bulbs and housed in her studio. Her tracery of lines, whether from brush or lens tends to loop endlessly around itself. It is a commanding line in its trajectory, only to allow around the next curve, elements of humor, sexuality, and the human body into the space of the abstract image.
Stanley Whitney
Whitney creates paintings in which color, randomness, and architecture are all constituent elements. The apparently random patterning of color in his canvases recall those patterns that can sometimes be seen in the cloth and quilt making artists of the African American south.
Whitney is an abstract painter whose work is characterized as "colorist," or about "the structure of color." One critic said Whitney's paintings "establish a system of visual counterpoint in which color, value, gesture and shape are never at rest." While Whitney reduces the number of shapes to squares or lines, he expands their chromatic relational possibilities. Deconstruction of the grid may be suggested in the original concept, but the result is free from any illusionist references to what is real. By building his concept purely as form, he finds its integration with the concept, and by focusing on this integration as a whole, he finds them again separate and independent.
Whitney was named a Guggenheim Foundation Fellow in 1996. He earned his bachelor's degree from the Kansas City Art Institute and his MFA at Yale. His work has been shown in dozens of group exhibitions in galleries ranging from New York to Naples to Tokyo. He has also had a dozen solo exhibitions, among them at the Peg Alston Gallery in New York and the Brooklyn Academy of Music. His paintings are held in collections that include the Philadelphia Museum of Art, the Pennsylvania Academy of the Fine Arts, the Afro-American Historical and Cultural Museum, Chase Manhattan Bank, and Virginia Commonwealth University.
 
UMass Arts Council, SACEF, a Harnish Grant from Smith College and the Valley Advocate
Associated Events
Masters of the Obvious Reception
Saturday, September 18, 2004 Hampden Gallery
Free,3:30 pm to 5:30 pm
Criticize This!
Panel Discussion
Saturday, September 18, 2004 Herter Auditoruim Room 227
Criticize This! is an opportunity to meet members of the art press and to learn why and how they write criticism. Critics representing a range of art publications will address issues of criticism, including ethics, aesthetic criteria and editorial policy.
Panel Discussion with Roger Boyce - Art in America, Sculpture Magazine, Art New England, Grace Glueck - New York Times, Barbara O'Brien - Art New England. Moderated by Maren Brown - Fine Arts Center at UMass Amherst
Free and open the the public,1:00 pm to 3:00 pm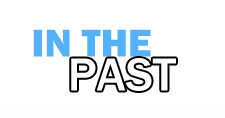 Here is an archive of many of our past events. If you are looking for current happenings at the FAC please go to the home page.
The past events section is updated periodically, very recent past events may not be listed immediately.
To navigate within the past events section:
By Program then by Year
By Artist for Exhibitions
Note these pages are updated every semester.  Not all events or exhibitions will be listed here promptly after they are over.