Mazowsze
Mazowsze is a Thrilling Display of Dazzling Movement, Vibrant Color and Stunning Beauty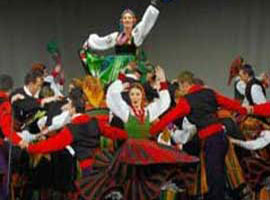 Wednesday, November 17
Concert Hall   7:30 pm
$30, $25, $15; Five College/GCC/STCC students and youth 17 and under: $10
An ensemble of 90 dancers, musicians, and singers, mazowsze is a thrilling display of dazzling movement, vibrant color and stunning beauty. Mazowsze whirls, leaps, stamps and glides in a glorious outpouring of sound and motion, rhythm, and music that celebrates the cultural legacy of Poland. A full 23-member orchestra performs music ranging from Chopin to simple folk melodies beloved by the Poles for centuries.
"The material that the singers and dancers present - 28 numbers here - is lilting and vigorous, and filled with humor. But most of all, the Mazowsze performers look genuinely pleased and proud to be doing what they do. Their delight in themselves and the audience is infectious" (The New York Times ).
Associated Events
Pre-Show Polish Cultural Celebration
A Celebration of Polish Culture
Wednesday, November 17 FAC Concert Hall Lobby
,6:30 pm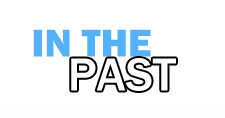 Here is an archive of many of our past events. If you are looking for current happenings at the FAC please go to the home page.
The past events section is updated periodically, very recent past events may not be listed immediately.
To navigate within the past events section:
By Program then by Year
By Artist for Exhibitions
Note these pages are updated every semester.  Not all events or exhibitions will be listed here promptly after they are over.