Thursday, October 10, 2019, 7:30 pm
Bowker Auditorium
Makaya McCraven is a beat scientist. The cutting-edge drummer, producer, and sonic collagist is one of Chicago's savviest cultural players and a multi-talented force whose inventive process and intuitive, cinematic style defy categorization. French-born but raised in the Pioneer Valley by expatriate musician parents, McCraven returns to his alma mater for a concert blurring the boundaries of jazz and electronic music.


General Admission $15; Students $7


 
Share this event!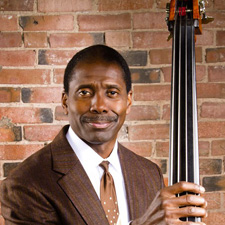 Thursday, November 21, 7:30 p.m., Bowker Auditorium
In 1619, the Dutch brought the first Africans slaves to Jamestown, Virginia. Acclaimed bassist and composer Avery Sharpe marks this 400th anniversary with a new original piece of music touched by spirituals, gospel, blues, jazz and classical idioms, and featuring a video component.
---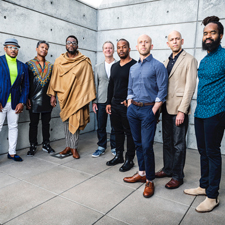 Wednesday, April 1, 7:30 p.m., Fine Arts Center Concert Hall
The SFJAZZ Collective concludes their national tour and 50th Anniversary celebration of two albums from 1969: In A Silent Way, regarded as Miles Davis' most influential work, creating a sound world between jazz and rock, and Stand by Sly and The Family Stone, a blending of funk and rock that's been deemed "culturally, historically, or aesthetically significant" by the Library of Congress. The SFJAZZ Collective includes David Sanchez, tenor saxophone, Etienne Charles, trumpet, Warren Wolf, vibraphone, Edward Simon, piano, keyboards, Adam Rogers, guitar, Matt Penman, bass, Obed Calvaire, drums and special guest Martin Luther McCoy on vocals.
---