Middle East Festival of the Arts
Hafli: Women Dances from the Gulf and Saudi Regions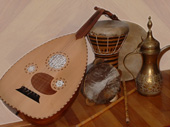 Friday, October 3, 2003
Bowker Auditorium at 5:30 pm   
Tickets: Adults $10; Age 17 & under & Four College Students: $5; Free to UMass students
Join Kay for an "only for women" dance workshop and learn the multiple ways women dance in these regions of the Middle East to express themselves. The women of the Arabian Gulf countries (e.g., Saudi Arabia, Kuwait, Bahrain, the United Arab Emirates) have unique folk music and folk dance traditions that are little known outside of the Middle East. The women from the villages, the Bedouin tribes, and in the biggest cities, don colorful long embroidered dresses and loosen their hair to dance together on special occasions. The Hafli will enrich the participants and audience by introducing them to dimensions of women's lives in the Gulf and Saudi Arabia that are little known outside the region. Don't hesitate; just come on in, and enjoy the irresistible experience of dancing to the beat of Arabic music.
Kay Hardy Campbell lived in Saudi Arabia in the 1970's and 1980's, where she learned the folk dances directly from Saudi women, and saw them performed at traditional women-only wedding parties.
Presented in collaboration with the Arab Students Club the Umass Department of Theater. As well as, Five College Middle East Studies Program and Women Studies Program. Funded in part by the Student Activities Cultural Enrichment Fund, Five College Multicultural Theater and Five College Inc.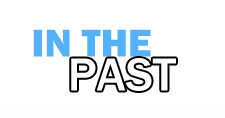 Here is an archive of many of our past events. If you are looking for current happenings at the FAC please go to the home page.
The past events section is updated periodically, very recent past events may not be listed immediately.
To navigate within the past events section:
By Program then by Year
By Artist for Exhibitions
Note these pages are updated every semester.  Not all events or exhibitions will be listed here promptly after they are over.