Middle East Festival of the Arts
Daanah: Music from the Middle East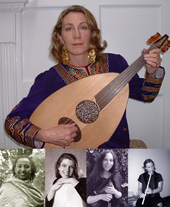 Friday, October 3, 2003
Bowker Auditorium at 8 pm   
Adults $15; Age 17 & under & Five College Students: $7
A first time gathering of some of the best Arab and American women musicians will delight and enthrall the audience in this historic concert. Dance to your heart's delight to the sounds of traditional and popular melodies played by Beth Bahia Cohen on the Arabic violin, Kay Campbell on the oud, Bridget Robbins on the nay, Nicole Lecorgne on the drums, and Sarra Ibrahim on drums and vocals. These musicians have trained for years with the best music masters in Middle East countries, and have performed all over the world as part of many well-recognized bands. A night to remember and cherish! Middle Eastern food and delicasises will be available starting at 6:30PM and be sure to stay after the concert for a Middle East Fashion Show and Dance Party.
*Of Special Note: Starting at 6:30 PM, a Feast of Middle Eastern Food and Delicacies will be available for dinner or snacks-both before and during the music concert-and a Middle East Fashion Show and Dance Party will begin after the concert at 9:30 PM. The Arab Students Club at UMass sponsors both events. For More information on the fashion show and party, go to the Arab Student Club website at http://www-unix.oit.umass.edu/arab/
Presented in collaboration with the Arab Students Club and the Umass Department of Theater. The Five College Middle East Studies Program and the Women Studies Program. Funded in part by the Student Activities Cultural Enrichment Fund, Five College Multicultural Theater and Five College Inc.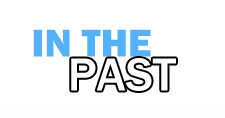 Here is an archive of many of our past events. If you are looking for current happenings at the FAC please go to the home page.
The past events section is updated periodically, very recent past events may not be listed immediately.
To navigate within the past events section:
By Program then by Year
By Artist for Exhibitions
Note these pages are updated every semester.  Not all events or exhibitions will be listed here promptly after they are over.