Momix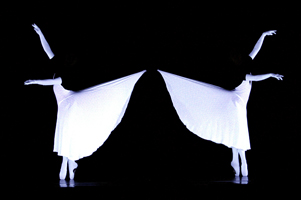 Thursday, November 16, 2006
Concert Hall   7:30 pm
$40, $30, $15; Youth 17 and under: $12, Five College Students: $15, $10, $7
For two decades, MOMIX has been celebrated by packed houses wherever it goes, never ceasing to delight and amaze audiences with its ability to conjure up a world of surrealistic images using props, light, shadow, humor and the human body. Artistic Director Moses Pendleton's latest production, Lunar Sea, conjures another world where the laws of gravity and limitations of form no longer exist. Filled with acrobatic choreography, fantastical puppets by Michael Curry of the Lion King design team and an amazing array of light and sound effects, Lunar Sea transcends this dimension and reality. A musical collage that includes Buddha Experience, Brian Eno and Hans Zimmer makes it very accessible to students.
Momix will be glowing in the dark and your taste buds will be glowing with delight at a prix fixe dinner prior to the show at the University Club. A Special menu has been created in keeping with the theme of Lunar Sea. Choose from an orange dusted salmon filet with brightly colored lime, mango and red pepper relish or the vegetarian choice of squash filled raviolis with the chef's special electric sauce. Dinner also includes tossed baby greens salad, warm rolls and special selection of desserts, coffee or tea. All for the prix fixe of $25. Seating begins at 5pm. Make your reservations now by calling the box office at 545-2511 when purchasing your tickets. The University Club is located on Stockbridge Rd to the north of lot 62.
Sponsored by: Funding provided in part by the New England Foundation for the Arts (NEFA) as part of the NEA Regional Touring Program. NEFA receives major support from the National Endowment for the Arts (NEA) with additional support from the state art agencies of New England.
Associated Events
Momix: Dance Master Class w/Tim Melady
Wednesday, November 15, 2006 Totman Gym, Room 13
Free and open to the public for observation,11:30 am to 1:00 pm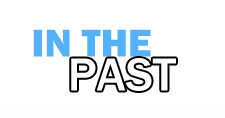 Here is an archive of many of our past events. If you are looking for current happenings at the FAC please go to the home page.
The past events section is updated periodically, very recent past events may not be listed immediately.
To navigate within the past events section:
By Program then by Year
By Artist for Exhibitions
Note these pages are updated every semester.  Not all events or exhibitions will be listed here promptly after they are over.