Mother/Memory
Here,There, and Everywhere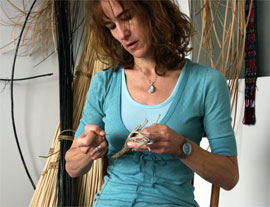 Monday, April 6 - Thursday, April 30, 2009
Hampden Gallery   
Free and Open to the Public
mother/memory Ilgim Veryeri-Alaca • Turkey Ann Coddington Rast • USA ux1.eiu.edu/abcoddington/portfolio/ Tanja Softic • USA/Bosnia/Herzegovina facultystaff.richmond.edu/tSoftiæ/ About their work, the artists write, "To look after, to care for, to protect, to tend, to nurture, to soothe, to heal, to teach. In our project, the intimacy, attachment and routine of motherhood was investigated [in order] to develop a collaborative grouping of artwork, similar to a cerebral collage by three artists from different cultural backgrounds. The progress and development of the project focused on creating an artwork based on our own experiences of 'mother." The process of art-making was not a traditional one; and it was not limited to our customary studio practice. We influenced each other's work to form a new level of understanding, a new art piece. The core of this project was based on sharing written, visual and pictoral materials from our own experiences. The first phase of the project was based on dialogue. For the second, we created pieces by making use of this borrowed material (physical or spiritual). Finally, we shared images of our worksin- progress and responded to aspects within each other's work. "Working collaboratively allowed us to [find] a common instant between cultures via art-a mother, a source, a net, a life giver, a connection. We dwelt on this theme...[for] rejuvenation and transformation in the turbulent atmosphere of the early 21st century. The relation of a mother and a child-a mother to the universe-is like a bridge, a ladder, a stitch. While we independently created works on a common concept, we also collaborated on work by producing small-scale pieces, sent through the mail, that came together like a flock of migrating birds to make the final artwork. The thirty-some pieces in our artwork will differ in composition each time they are installed...This flexible yet harmonic gathering may be metaphoric of the nuances that come with a shifting vision or a change of culture. However, like our shared roots, the ingredients of bonding are parallel."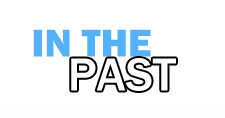 Here is an archive of many of our past events. If you are looking for current happenings at the FAC please go to the home page.
The past events section is updated periodically, very recent past events may not be listed immediately.
To navigate within the past events section:
By Program then by Year
By Artist for Exhibitions
Note these pages are updated every semester.  Not all events or exhibitions will be listed here promptly after they are over.