Mudra
The Gesture Speaks... Indian Dance Theatre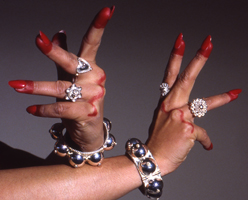 Thursday, November 8 2007
Bowker Auditorium   8:00 pm
$20,$15; Youth 17 & Under $12; Five College Students $10, $7
Premier of a new dance theater work to celebrate the 25th Anniversary of Nataraj Dancers.
Celebrating their 25th anniversary, Nataraj Dance Company, under the leadership of its founder and artistic director Ranjanaa Devi, will premier its newest dance theater production Mudra: The Gesture speaks.., a spectacular work linking dance, live music and theater in a series of arresting scenes.
Drawing upon ancient ritual, dialogue, poetry, and image, Devi creates a remarkable visual tapestry of ideas that are expressed through gestures - both abstract and literal, hand and body movements and spoken words. Mudra will expose the audience to the sheer beauty, power and skill of the hand; it will highlight the importance of the hand as a part of the human body and will show how the fingers help to express thoughts and emotions in their fullest sense.
Mudra is the Sanskrit word for a hand gesture depicting a thought, an idea or a word in classical Indian dance. Used in narrative and poetic dance sequences, mudras uniquely tell a story in a literal manner often making the "word" inconsequential for those educated in Indian classical dance vocabulary. Mudra is also contemporary. Simple and complex hand gestures are used by people as a way of communicating on a daily basis.
Mudra will include a host of guest artists including Pandit Samir Chatterjee on the tablas and other drums, other musicians of note, guest dancers, theater and video artists along with Nataraj Dancers.
This concert is made possible by the Tarlow Family Foundation in memory of David M.Tarlow MD
This concert is made possible by the Tarlow Family Foundation in memory of David M.Tarlow M.D.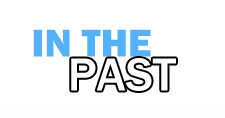 Here is an archive of many of our past events. If you are looking for current happenings at the FAC please go to the home page.
The past events section is updated periodically, very recent past events may not be listed immediately.
To navigate within the past events section:
By Program then by Year
By Artist for Exhibitions
Note these pages are updated every semester.  Not all events or exhibitions will be listed here promptly after they are over.