Myths and Moments
Assemblages by Shawn Farley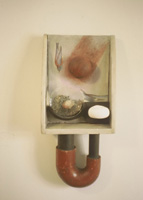 Monday, March 26 - Friday, April 20, 2007
Augusta Savage Gallery   
Free and open to public
Shawn Farley's Assemblages find their inspirations in dreams and the mysterious hidden places of the mind. Working in wood, oil or acrylic paint, and found objects, Farley's work is inspired by the Surrealist movement of the 30's and 40's. It explores and celebrates what comes together by automatism, chance effects, and unexpected juxtapositions. Shawn Farley says, "I recycle the discarded items of our existence; things found in the street, at flea markets, or in nature. To me they are treasures - objects with a soul. Nothing is "useless". Removed from their familiar surroundings and thrown together by chance these objects take on new identities and arrive at an unintended destiny." I am particularly taken with the women surrealists - Dorothea Tanning, Leonora Carrington, Hannah Hoech, Remedios Varo and Meret Oppenheim. Never cloying or pretty, their work really speaks to the feminine psyche be it nurturing or not. I am equally fond of Max Ernst, Giorgio de Chirico, Renee Magritte, and Joseph Cornell. Art has been at the core of Farley's entire life. She earned a BFA at the University of Nebraska with a double major in Dance and Art (sculpture.) Then, she received a Masters degree in arts administration from the University of Iowa. Intent on staying in the art field, she found work in galleries, art film houses and finally a performing arts center. She currently lives in Northampton, MA and is on staff at the UMASS Fine Arts Center. Whether in solo or group exhibitions, Shawn Farley's work is singular and provocative. It speaks to our core. It awakens deep connections among us, because as we view, we retrieve pieces of our own histories, dreams, or simply flashes of moments full of pleasure and pain.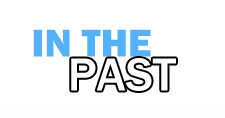 Here is an archive of many of our past events. If you are looking for current happenings at the FAC please go to the home page.
The past events section is updated periodically, very recent past events may not be listed immediately.
To navigate within the past events section:
By Program then by Year
By Artist for Exhibitions
Note these pages are updated every semester.  Not all events or exhibitions will be listed here promptly after they are over.