Friday, March 1, 8 pm
Bowker Auditorium
New Amsterdam Records presents artists whose vision ignores traditional definitions and rules. For this special collaboration with the Fine Arts Center, New Amsterdam will present a double bill of all-saxophone ensemble Battle Trance & percussionists Tigue. Battle Trance aims to fulfill the tenor saxophone's expansive potential as an ensemble instrument while Tigue is a group of three percussionists with a fluid musical identity, making their own kinetic and hypnotic blend of instrumental minimalism while opening up the possibilities of their instrumentation through commissioning and collaboration.

$35, $25; Five College Students and Youth 17 and Under: $10; Under40TIX $25
 
Share this event!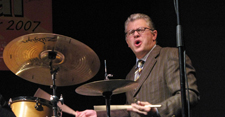 February, Date TBA, 8 pm UMass Old Chapel
Recognized for his musical and melodic drumming style, Wilson's la
test project

uses the words of fellow Illinoisan, Carl Sandberg, to create a masterful evening of poetry and music.
---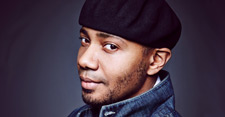 February 7, 7:30 pm Bowker Auditorium
A multimedia concert experience about the history and exponential growth of the Internet featuring sound, data visualization, a string quartet, and narration.
---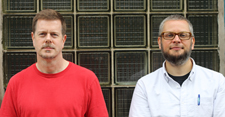 Wednesday, April 24, 8 pm UMass Old Chapel
Chicago saxophonist and composer Ken Vandermark and New York trumpet stalwart Nate Wooley
combined their improvisational vocabularies in 2013 and since have released two, highly acclaimed recordings.
---