New York/New England/New Talent 2005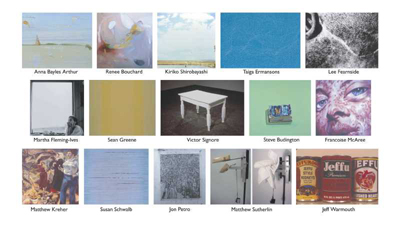 Sunday, September 18 - Thursday, October 27, 2005
Hampden Gallery   
Jurors: Amy Eva Raehse and Trevor Richardson
The 15 artists in New York/New England/New Talent manifest an expansive mix of sensibilities and to a great extent, mirror the diversity of the current art scene . Collectively, the artists offer a series of open-ended questions. In many cases, the artist demonstrates only a minuscule indication of gesture, while in other cases the materials are laden with profound meaning; but in all cases they articulate a sense of conviction.
It is typical for critics to look toward trends as a means of defining and compartmentalizing. The problem - to specify only one of many - with mapping trends, however, is that they ignore artists who do not belong to an existing fixed category or term.
A juried show, however, organized without a thematic direction, dismantles pretense and allows the applicants to offer an honest interpretation of their worlds. As a result, it permits the jurors to see the synergy which is created on its own. In this sense, and in their words of John Berger, "seeing comes before any words."
I would like to thank the applicants for elevating my perception of the direction art is taking within these two regions. That we have developed an exhibition which celebrates what is already there, and yet asks the viewer to add to it, inspires me as a curator, a dealer, an educator, and as an artist.
Amy Eva Raehse
Juried shows are to a great extent lotteries. This is especially true when the preliminary seeding is done through slides, as it was here. Photography is often cruel to good art, kind to bad.
But the camera can't take all the blame; there are the backgrounds of the jurors to be reckoned with, not to mention their idiosyncracies. As the director of a commercial art gallery, Amy Raehse is in the front lines, expressing her tastes straightforwardly. I, as a curator and critic, inhabit a grayer area, ideally weighing subjects before pronouncing on them and keeping in mind audiences as well as artists. That we were able to work together without friction hints that there are, after all, objective standards (however indefinable) by which art can be measured.
Still, if many of our judgements were disinterested, more were the result of subjective preferences. For this reason alone, those whose work was not included shouldn't take it too hard. Easier said than done, of course, but there will be other shows and other jurors.
We were agreeably surprised by the generally high level of the work submitted, and also by the large number of entrants, a fact which speaks to the ongoing vitality and strength of the visual arts in the New York/New England region.
Trevor Richardson
Associated Events
Opening Reception
Sunday, September 18, 2005 
,3:00 pm to 5:00 pm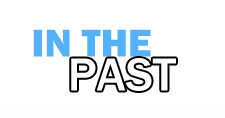 Here is an archive of many of our past events. If you are looking for current happenings at the FAC please go to the home page.
The past events section is updated periodically, very recent past events may not be listed immediately.
To navigate within the past events section:
By Program then by Year
By Artist for Exhibitions
Note these pages are updated every semester.  Not all events or exhibitions will be listed here promptly after they are over.