Number 3 to Go: A Moon Festival Celebration
Bus Tour to NYC Chinatown and Three Asian Museums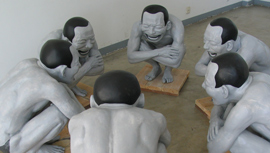 Saturday, September 30, 2006
New York City Bus Tour   from 7:45 am to 8:30 pm
$75.00
Take this fabulous opportunity to tour Chinatown and visit three unique Asian Museums located in the heart of New York City. Start yourself off with an early dimsum lunch at an eatery in Chinatown and meet at the Museum of the Chinese in the Americas for an hour long walking tour of Chinatown. Escorted by a museum guide you'll uncover the history of one of New York's oldest neighborhoods, from its origins as a Native American village in 1600 to one of today's fastest growing immigrant communities.The tour includes a look at the Museum's "Mapping our Heritage Project"- a pioneering three dimensional, interactive virtual map of the old Chinatown district.
Next the bus will head uptown to the China Institute and the Asia Society located on Park Avenue. There the group will split in two. One group will go the China Institute to hear a lecture and view "Re-Inventing Books in Contemporary Chinese Art", followed by a hands-on calligraphy workshop. The other group will head to the Asia Society Museum for a docent led tour to view items from the permanent collection and "One Way or Another: Asian American Art Now", an exhibition that brings together 17 young artists who explore new approaches toward being Asian American.
Finally, having immersed ourselves in unique and wonderful discoveries, we will head back home to the hills of western Massachusetts.
The cost for the 3 Museums Tour is $75. It includes costs of the bus, tickets, guides, and workshop at the Museums, pre-tour informational materials and PDP credits for teachers (optional). This will be a fully escorted tour. Snacks and water will be available on the bus. Lunch and dinner will be on your own.
We will leave Robsham Visitor Center at 8AM sharp, stopping enroute at Holyoke Mall for any additional pick-ups. We will leave NYC at 5PM sharp.
For those interested in social studies, history, Chinese language, Asian art and culture this tour is a must. Teachers who have NCTA status will be eligible for ticket subsidy through the Five College Center for East Asian Studies. Those teachers interested in getting PDP credits please contact us at:email
Supported in part by the Five College Center for East Asian Studies.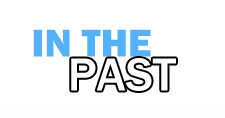 Here is an archive of many of our past events. If you are looking for current happenings at the FAC please go to the home page.
The past events section is updated periodically, very recent past events may not be listed immediately.
To navigate within the past events section:
By Program then by Year
By Artist for Exhibitions
Note these pages are updated every semester.  Not all events or exhibitions will be listed here promptly after they are over.