New Asia Cinema
Chutney Soka: Dance And Music Of West Indies
Talk and Film Screening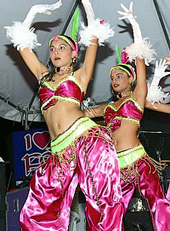 Thursday, December 4, 2003
7:30 pm Call 577-2486 for location   
Free
"Chutney in Yuh Soca: A Multicultural Mix," an Arts Council Film from the New York Filmmaker's Library, weaves together the myths, rituals and contemporary practices of popular music and dance in Trinidad and Tobago as performed by diasporic East Indian populations. An exhilarating view of today's island culture, the film shows the seamless blending of old with the new in the performance of folk, Indian (Hindu) musical ceremony called "chutney," African melodies from "soul" and Caribbean rythms "calypso," hypridized with Bollywood style dancing. The film's value lies in its ability to go beyond simple ethnography of multiculturalism to capture the complexity of lived cultures by including chatty and colorful comments by audiences, snippets of news covrage of public performances, glimpses of concert ricitals, the voices of the artists and local musicologists, and critical views of university scholars. Gita Rajan will talk about the "Island Culture:Inter-Ethnic Performances of the Indo-Caribbeans," highlighting the intriguing mix of ethnic populations in the islands of the West Indies and the artistic and cultural fusion that becomes a singular identity of the Island people. She will also introduce the Chutney Soka film. Professor Gita Rajan is an Associate Professor in the English Department at Fairfield University in Connecticut.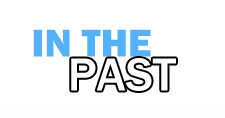 Here is an archive of many of our past events. If you are looking for current happenings at the FAC please go to the home page.
The past events section is updated periodically, very recent past events may not be listed immediately.
To navigate within the past events section:
By Program then by Year
By Artist for Exhibitions
Note these pages are updated every semester.  Not all events or exhibitions will be listed here promptly after they are over.