New England/ New York/ New Talent 2008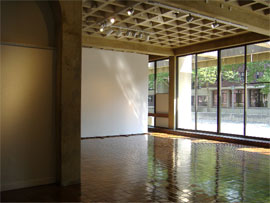 Friday, November 7 - Sunday, December 7, 2008
Hampden Gallery   
NEW ENGLAND artists selected by Juror: David Gibson, NEW YORK
MATT BOLLINGER -Provincetown, MA
LIZ CHALFIN - Florence, MA
MEGHAN GORDON - Provincetown, MA
DEB KARPMAN - Longmeadow, MA
ELIZABETH KELLOGG - Beverly, MA
RUTH WALDMAN - Kent, CT
ANGELA ZAMARELLI - Northampton, MA
NEW YORK artists selected by Juror: Klaus Postler, NEW ENGLAND
CORTNEY ANDREWS - Brooklyn, NY
WILLSON CUMMER - Fayettville, NY
LISA ELMALEH - Brooklyn, NY
ASIA INGALLS -New York, NY
SARA KLAR - Brooklyn, NY
JAMIE M. LEE - New York, NY
DOT SZEMIOT - Brooklyn, NY
Jurors, Independent Curators: David Gibson and Klaus Postler
Everyone wants to know who the next important and influential artists will be: We"re conditioned by popular culture to want to know who is the latest and the greatest and who is on the rise to the top.
No one can guarantee that the artists selected for New England/New York/New Talent 2008 will become the visual artists whose work will endure and which will make a lasting impact, never the less, Hampden Gallery is excited to participate in the process of identifying who these artists might be and, equally important, to take part in identifying by what measure or yardstick they will be chosen.
Associated Events
Opening Reception
Friday, November 7, 2008 
,6:00 pm to 8:00 pm
Curator Talk w/David Gibson
Saturday, November 8, 2008 
,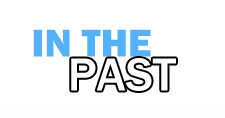 Here is an archive of many of our past events. If you are looking for current happenings at the FAC please go to the home page.
The past events section is updated periodically, very recent past events may not be listed immediately.
To navigate within the past events section:
By Program then by Year
By Artist for Exhibitions
Note these pages are updated every semester.  Not all events or exhibitions will be listed here promptly after they are over.